Beer & Branding Showcase
The results of the home-brewing-and-design competition are released Tuesday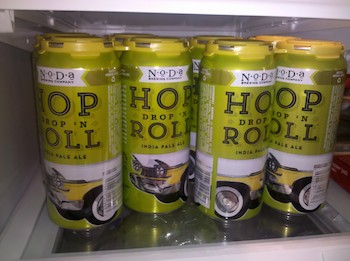 A few weeks ago, designers from the Charlotte chapter of AIGA teamed up with local home brewers for the Beer & Branding competition. The brewers worked with designers to conceptualize, brew, and brand beers based on a secret ingredient.
A panel of judges selected the winning beer-and-brand package out of the entries. Tuesday night, Sept. 2, the competition concludes with the Beer & Branding Showcase at NoDa Brewing Company. The winning brew will be on tap as NoDa's weekly NoDable release series.
NoDa, which won the 2014 World Beer Cup Gold Award for its Hop, Drop 'n Roll IPA, has gained notoriety around town for its stylish cans. The designs stand out on store shelves, proving the importance of a good design to go along with a good beer.
The tap room opens at 4 p.m. Tuesday, and the OooWee BBQ food truck will be on site.