Beers for Boston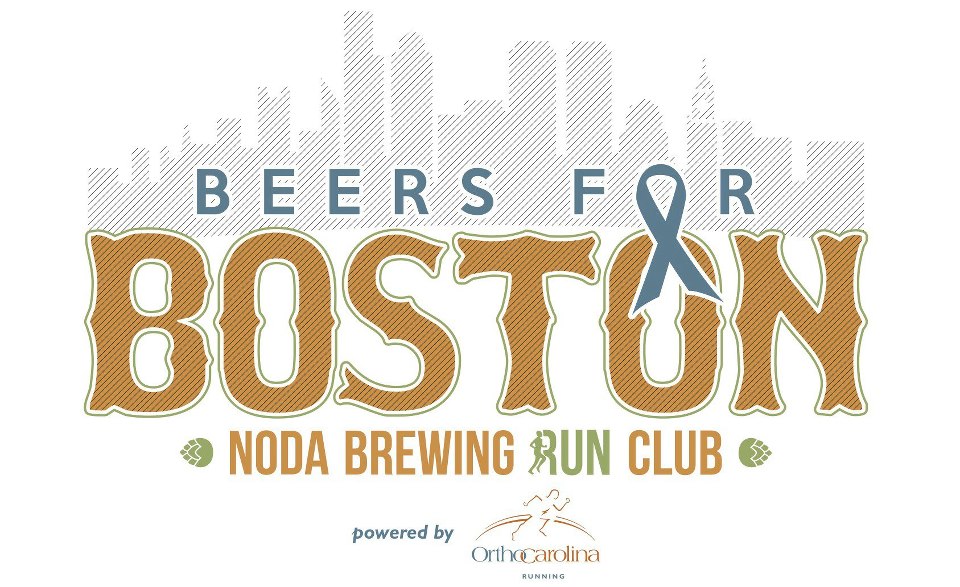 Like many, Brian Mister's first thoughts after hearing about the tragic bombings at the Boston Marathon were those of shock and sorrow.
But what immediately followed was one question: "How can I help?"
This Wednesday at 6:30 p.m., Mister and what he hopes are hundreds of others will take part in "Beers for Boston," an event that will raise money to assist with the medical costs for the Gross and Brannock families, whose members have local ties to the area and suffered severe injuries as a result of the bombings.
Mister is NoDa Brewing Company's Director of Community Optimism (side note: one of the greatest job titles ever) and also founded the NoDa Brewing Run Club, which meets every Wednesday for 1, 3 or 5-mile runs (depending on your ability/experience) through the NoDa district, ending back at the brewery with a pint or two as a reward.
The club began last May with just 21 people but has since swelled to more than 200 on some runs. And it didn't take long for Mister to get the word out about a fundraiser after watching news about the tragedy since, as he puts it, "a runner is a runner."
"It made me think about previous large races I have done like the Cooper River Bridge Run (in Charleston, S.C.)," he says. "What if someone had done something there with all of the amazing bystanders cheering on the 30,000-plus runners?"
"And when you hear someone in your community has been hurt in a tragedy like this, you want to help them out in every way possible. The Gross family has some large medical bills in front of them with multiple surgeries for Nicole and her sister, Erika."
Nicole and Michael Gross, who live in Charlotte and work at the Charlotte Athletic Club, and Erika Brannock (who lives in the Baltimore suburbs) went to Boston to cheer on Nicole and Erika's mother, Carol Downing, who was running in her first Boston Marathon. They were all standing near the finish line when the first explosion occurred, and suffered numerous injuries. (A picture of Nicole shortly after the bombings took place was on multiple front pages of newspapers the next day.)
Michael had third-degree burns to his head, face and arms along with multiple lacerations. Nicole suffered two breaks in her left leg, a right ankle fracture and severed Achilles' tendon. And Erika had to have her left leg amputated below the knee while also suffering a compound fracture in her right leg along with a broken ankle and broken bones in her right foot.
"Beers for Boston" was in the works even before the realization that a local family had been affected. Mister and others were talking over social media and came up with the idea (and name) quickly, and it didn't take long to find other companies that were more than willing to help out.
On Wednesday, everyone will meet at NoDa Brewing Company for the run. Even if you are not a runner, you're encouraged to attend as there will be live music by local artist Putney's End (which is donating all of their tips) and food from Auto Burger and Fry Guys (donating all of their tips and 10 percent of sales) and King of Pops (donating $.50 for each popsicle sold). NoDa is also donating 10 percent of its beer sales that evening.
"It's going to be an amazing night," Mister says.
There will be numerous ways for people to donate, and proceeds from "Beers for Boston" will go to the Gross and Brannock families. A recent fund, Be Strong Stay Strong, has also been set up by the Charlotte Athletic Club to help assist with "medical, physical and emotional needs as well as lost income and unexpected expenses during their recovery," according to the fund's Web site.
More information on "Beers for Boston" can be found on NoDa Brewing's Run Club Facebook page.