Before and After: A $15,000 Bathroom Renovation
A Charlotte family won the renovation last summer, and the project is complete!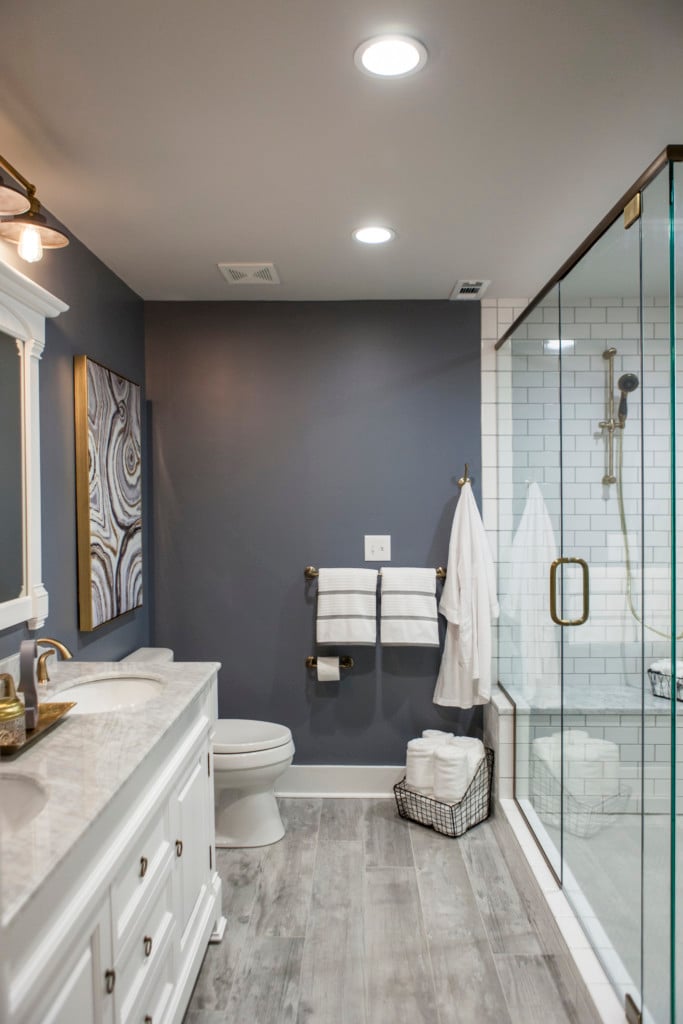 This past summer, we wrote about the Smith family winning a $15,000 bathroom renovation from National Gypsum. In case you need a refresher, Nate and Kyle's former bathroom featured 30-year-old tile and carpet, a cramped shower with a leaky door, and no door at all separating the bedroom from the bathroom. Yeah, there was some work to be done.


Are you ready to see the finished product? Drum roll, please…
​
The designer gave the Smiths a lust-worthy glass-door shower with subway tile, a bench, and plenty more room than the former one. With stylish marble countertops and a bright white, gray, and slate blue color combination, the new bathroom is one most homeowners only dream about. The gold accents aren't too shabby, either.
What do you think of the makeover?