Behind the WFAE Podcast She Says
Program shares the story of "Linda," a sexual assault survivor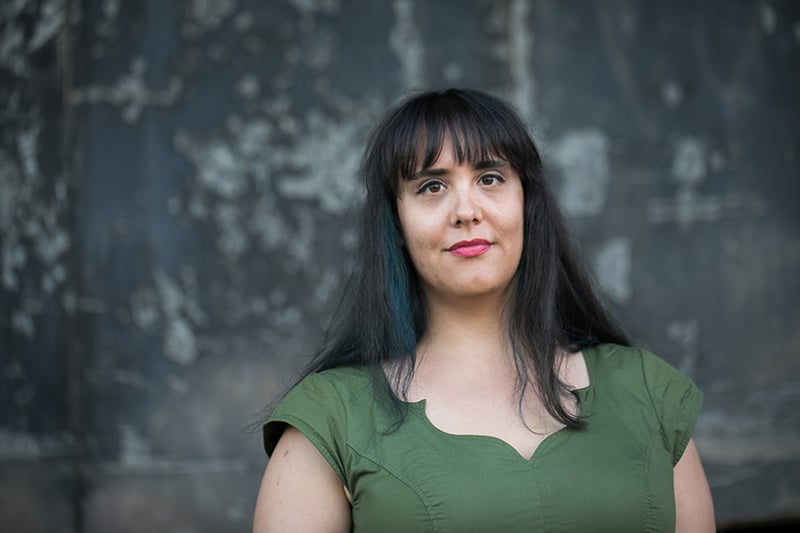 "FROM WFAE IN CHARLOTTE, I'm Sarah Delia. This…" there's a brief pause as the podcast plays. "is She Says."
Rewind back to the morning when Sarah Delia first met "Linda," back in June of 2017. That day she had a cup of coffee for breakfast and left her recorder in the car for her conversation with Linda, a sexual assault survivor who's identity is concealed on the She Says podcast, which Delia commentates, on Linda's experience in reporting the assault to Charlotte-Mecklenburg Police. The conversation was raw and unfiltered; it lasted the entire day.
Linda was honest about that night two years before in 2015, when she was assaulted. She had been drinking and had done drugs. As Delia emphasizes in episode one, though, no one deserves to be sexually assaulted.
Linda did what many sexual assault survivors don't: report the crime. The process of pursuing legal action against an attacker is lengthy and forces a survivor to relive the trauma over and over again, and many times, no one is ever charged with the crime. But Linda didn't want to give up.
After feeling like her case had stagnated with the police, and hearing about the backlog of rape kits (more than 15,000 in the state, according to the 2017 Sexual Assault Evidence Collection Kit Law Enforcement Inventory Report released in March), Linda reached out to Greg Collard, the news director at WFAE, on Twitter. The two chatted on and off, and eventually, Collard brought her story to the newsroom in 2017.
"I remember feeling really busy, but saying that whoever talks to her should be a female journalist just because of the type of relationship you're going to have to build, the types of questions you're going to have to ask," Delia says. That journalist ended up being her.
Over the next year, Delia continued investigating both Linda's case and the system of reporting sexual assault crimes in Charlotte. Weaved into each episode of the 10-part series are other stories from survivors who listened and called in to share their own experiences—dozens of other "Lindas."
"We all know a Linda," Delia, who released the last episode of She Says on Aug. 2, says. "Telling her story was really unique because a lot of times, you get to tell the story after its closed or after someone dies, but this is her life. She's living, breathing it."
---
BY THE NUMBERS
$700: Average cost to test a single rape kit
$1.9 million: Total grant money awarded to Charlotte from the U.S. Bureau of Justice Assistance in 2016 and 2017 to address the rape kit backlog
994: Perpetrators will walk free for every 1,000 rapes
10/2019: The month in which the state crime lab is required to report on tracking rape kits, a new procedure after House Bill 945 was enacted