Best and Worst
From the executive editor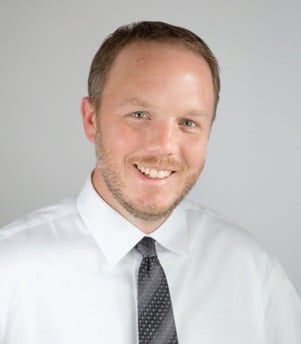 Just before our mayor was arrested March 26, I was eating lunch with a writer at Greek Isles Restaurant. The place was filled, as it usually is, with people on business lunches. It was a Wednesday, so I ordered the baked chicken special. The scene was a small glimpse of a city on autopilot.
An hour later, the news release came from the U.S. Attorney's Office: "Charlotte Mayor Arrested on Federal Public Corruption Charges." Things exploded from there. One news station caught footage of Cannon coming out of court. Others set up shop at his house. By 4 p.m., every media outlet's website had some version of the same story posted: Mayor Arrested.
By 7 p.m., that story had changed to: Mayor Resigns after Arrest. National media swooped in. Within two days, everyone from cab companies to churches had been asked about it.
As I write this, eight days later and only hours before we ship this issue to the printer, the Cannon story is still changing. By the time you receive this, the City Council will have selected a new mayor. Also, it's entirely possible more people will have been arrested.
So we're publishing only two pieces of Cannon coverage in this issue—a creative and laid-back Cannon "flow" chart, and a broader view from our back-page columnist, Jeremy Markovich. Otherwise, we'll let the story continue to unfold, waiting until we can determine what the Cannon saga means—not just for this hour or day, but in terms of our great city's overall story.
And what a story that is.
This month, we're introducing a 12-part series called "The Story of Charlotte." Writer Chuck McShane pitched the idea over lunch—yes, at Greek Isles—one day this past winter. Since then he's been tirelessly digging through files in the Carolina Room of the Charlotte-Mecklenburg Library. We start the new series with part one, "A Parcel of Blockheads." This month, May 7 exactly, marks the 251st anniversary of when British surveyors came to the area around Sugar Creek and tried to collect rent and taxes from the people who'd been living here. The settlers would have none of it, and a fight broke out. Seems it's nothing new for people to have doubts about their government here.
Yet it's inspiring to consider Charlotte's growth since then. From clubs and fists and rifle butts, we've developed into one of the most vibrant cities in the South, a place that shines like never before in the 38 pages in the middle of this magazine. Here, we present, as Charlotte magazine does every May, our Best of the Best. This year we deployed a team of nearly 20 writers and editors and photographers and designers to tell the stories of our city's best traits. We came up with more than 100 editorial selections to go along with your voters' choice winners. All told, we'll hand out 277 Best of the Best awards this year.
But they'll reach many more than that. These are awards for the employees of the businesses who won—from yoga instructors to theater custodians to Charlotte-Mecklenburg County Park and Recreation employees. They are awards for the spouses who said, "OK, go for it," when their husbands or wives had the idea to start a small business. They're for the sons and daughters who were raised in bakeries or jewelry stores, and the friends who helped babysit on late nights. These 277 awards go out to thousands.
When we consider that, it's hard not to feel lucky to live in a place where so many good people are doing so much good work. And it's a reminder that Charlotte isn't—never has been and never will be—defined by blockheads.
Michael Graff
michael.graff@charlottemagazine.com