Best Bets for January 2016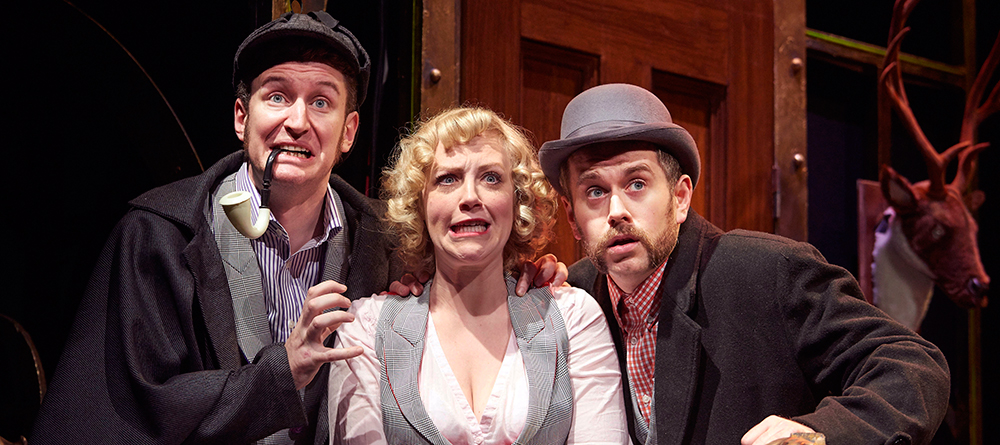 POTTED SHERLOCK
How do you tell 60 Sherlock Holmes tales in 80 minutes? That's the challenge for a trio of actors in this production. From The Hound of the Baskervilles to The Valley of Fear, you'll see them all folded into this show, but don't expect the mood to be as grim as Sir Arthur Conan Doyle's storylines. This is a comedy show, after all. Jan. 22-24 at McGlohon Theater.
Fun fact: Remember Potted Potter? That production has visited Charlotte a few times, and Potted Sherlock has the came creators and lead actors.
---
VIVA MOSCHINO!
Viva Moschino! is an exhibition that focuses on the works of legendary Italian fashion designer Franco Moschino, who was known for emphasizing social commentary, irony, and surrealism in his designs. Exhibition curator Annie Carlano has put together a portrait of a man whose career was something of a contradiction—he was known for mocking the fashion system while also profiting from it. Through April 3 at Mint Museum Uptown.
Charlotte pride: This is the first American retrospective exhibit to explore Moschino's works. "We have scooped the entire American museum world by having this exhibition," Carlano says.
---
PABLO FRANCISCO
It's not enough that Francisco can do a seemingly endless amount of impressions of both male and female celebrities. The Arizona-born comic can also do cartoon voices, an array of sound effects, and, yes, even some beatboxing. It's all part of a live act that brings you dozens of celebrities (and characters) for the price of one. Jan. 21-23 at Comedy Zone.
Love stand-up? Head to the Fight Night Comedy Competitions at the Comedy Zone to see Charlotte's comics fight it out each month. This month's battles are on Jan. 5 and Jan. 19.
---
DANCE THEATRE OF HARLEM
In 1969, the Dance Theatre of Harlem was formed after Dr. Martin Luther King Jr.'s assassination. The goal was simple: empower the children of Harlem and beyond with training in classical ballet and the allied arts. Today, the group is known as an artistic force around the world. The ensemble performs five times during its Charlotte stay. Jan. 22-24 at Knight Theater.
And that's not all: Beginning Jan. 22, the Harvey B. Gantt Center for African-American Arts + Culture will offer a historical tribute to the group.
---
CHARLOTTE SYMPHONY POPS: RANDY NEWMAN
Newman's impressive career includes two Oscars, six Grammys, and three Emmys. Toy Story's "You've Got A Friend in Me," "Short People," and "I Love L.A." are just a few of the hits he penned. The Charlotte Symphony Orchestra helps him revisit the tunes that made him a trusted name. Jan. 15 at Belk Theater.
In case you miss this one: Other shows in the symphony's 2016 Pops series include A Symphonic Valentine, Boyz II Men, Bernadette Peters, and the espionage soundtracks of Bond and Beyond.