Best Bets: July 2016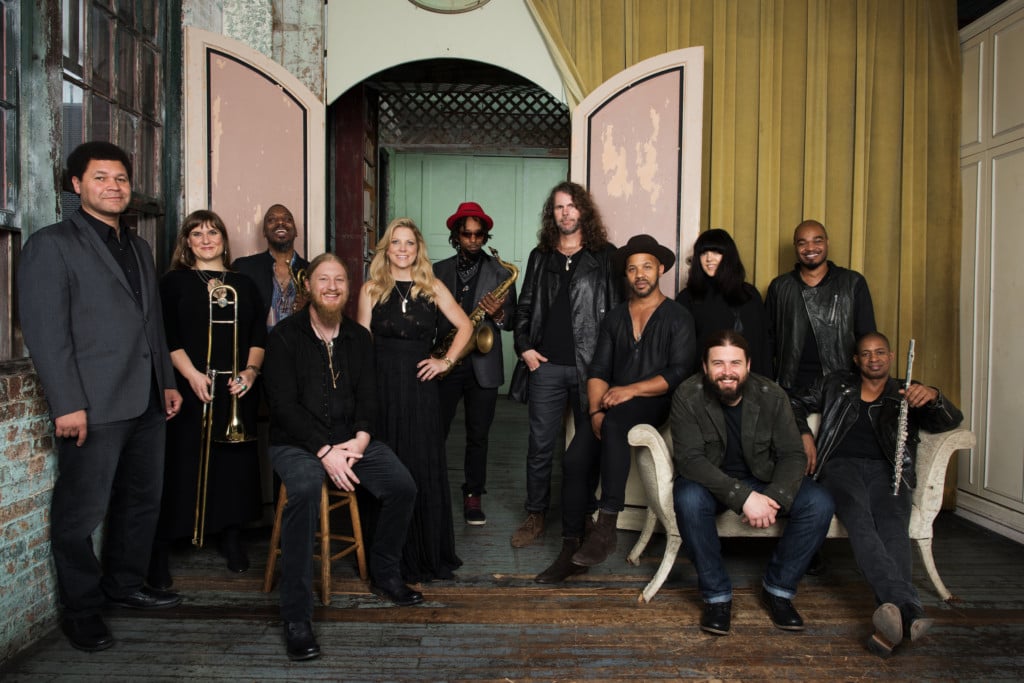 TEDESCHI TRUCKS BAND
When some couples want to spend more time together, they plan a pizza night out or go see a movie. Derek Trucks and Susan Tedeschi formed a Grammy-winning blues rock outfit that's produced three acclaimed albums. And with opening acts Los Lobos and North Mississippi Allstars, this show gets even sweeter. July 24 at Charlotte Metro Credit Union Amphitheatre.
Need a primer? Tedeschi Trucks Band's latest full-length record, Let Me Get By, was released in January. Trucks produced the album himself.
---
CHARLOTTE SYMPHONY POPS: CELEBRATE AMERICA
It's one thing to hear "God Bless the USA" blare on a set of faulty speakers at an Independence Day event. It's something else to experience a world-class symphony moving through a dynamic set of patriotic songs against the scenic backdrop of Symphony Park. Celebrate America is a Charlotte tradition, the culmination of the annual Summer Pops series that brings Charlotteans together, picnic-style. July 1 at Symphony Park.
A few words of advice: Pack up those blankets and snacks and arrive early. Arriving "fashionably late" could leave your group without a good seat.
---
IF/THEN
This show comes highly recommended by Broadway diehards. When the cast recording was released in 2014, it debuted at No. 19 on the Billboard 200—the highest chart ranking for a Broadway cast recording since the release of Rent in 1996. The narrative follows Elizabeth, a 38-year-old divorcee who moves back home to New York City to restart her life. Broadway luminary Idina Menzel made the role famous when the show opened on Broadway in 2014. July 19-24 at Belk Theater.
Also at the Belk: The Wizard of Oz arrives earlier in the month, with quite a different Broadway vibe.
---
HAYDINI
Hayden Childress started busking in uptown when he was 10, showing a precocious talent in sleight of hand and other tricks. Twelve years later, he entertains from the stage and is lauded by the Society of American Magicians (which, I assure you, is a real organization). Haydini blends the classic wonders of levitation and illusions with contemporary props and humor. July 8-9 at Duke Energy Theater.
The tagline: "You've seen rabbits pulled out of hats … now see hats pulled out of rabbits!" OK, I'm in.
---
COUNTING CROWS & ROB THOMAS
Looking back, the 1990s delivered just as many memorable tunes as other decades. And these two acts are partly responsible. Counting Crows gave us "Mr. Jones," "Round Here," and "Hanginaround." Rob Thomas and his group, Matchbox Twenty, unleashed "3 A.M.," "Real World," and "Push." And those are just the first handful of tunes that hit me. July 27 at PNC Music Pavilion.
But it's not all nostalgia: Both acts have released albums in the past few years. Counting Crows put out Somewhere Under Wonderland in 2014, and Thomas released The Great Unknown in 2015.