'Best' Party of the Year this Thursday
2012 BOB Awards party takes place May 17 at NC Music Factory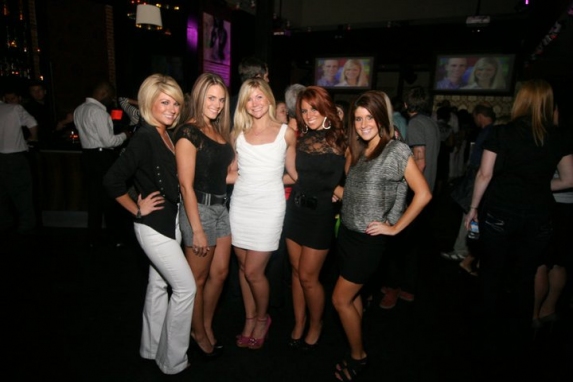 It's that time again for Charlotte magazine's annual Best of the Best a.k.a. BOB Awards. No, there won't be a boring ceremony of awards being handed out or winners giving thank-you speeches. Instead what you'll find this Thursday, May 17 at NC Music Factory is a party to celebrate the winners and best that Charlotte has to offer.
From 6:30 p.m. to 10 p.m., there'll be complimentary food from BOB Award-winning restaurants, live music by The Lenny Federal Band and Junior Astronomers, among others; contests, cocktails, and more in the courtyard of NC Music Factory (1000 NC Music Factory Blvd.). There will also be appearances by local celebrities.
At 10 p.m., the after-party gets started just a few feet away inside Butter NC, where popular DJs will spin and FOX News Edge will broadcast live. Your admission to the after-party is included with your ticket to the event, and you can go hard on the dance floor till 2 a.m. if you so desire. Advance tickets have been on sale for weeks and you can still buy them for $10 until this Wednesday at noon. After that, you'll be able to purchase tickets for $15 at the event.
Since 2006, I've had the privilege of contributing to Charlotte magazine's Best of the Best issue, which can be found each year in the May publication. The magazine has published the BOBs issue annually since 1997 (back when I was just a high school kid in S.C.). I can tell you, as unbiased as I possibly can considering I contribute to it, it's the Best of the Best for real, meaning it's the most well-done "best" list in the city, showcasing the best Charlotte has to offer in dining, shopping, arts and culture, and more—hundreds of winners in all.
Visit www.charlottemagazine.com/Best-of-the-Best to find everything you need to know about Thursday's event and to find links to the winners, including the past three years. Click here to go straight to the 2012 BOB Award winners. And because you're a Dusk Till Dawn reader, you'll likely take special interest in the 2012 BOB Nightlife winners—I encourage you to print out that list and refer to it often when you're looking for a place to hang out after-work or late-night, to party or to lounge, to enjoy a great patio or hear great DJs, to get good drinks or to meet singles.
Be sure to bookmark www.charlottemagazine.com/Blogs/Dusk-Till-Dawn to stay plugged into Charlotte nightlife.