Big Changes at Mattie's Diner
A move and a makeover are on the horizon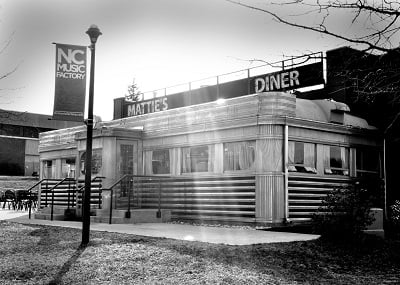 According to several Facebook posts, Mattie's Diner is in for quite a few changes.
On August 12, a post stated:
"So, if you haven't heard by now Mattie's Diner has been looking for a new home. We haven't found one yet and time is ticking. We are still searching for land and the right deal to move the diner to. We are also open to the idea of selling the diner and all equipment as a package. You remove it from the property and take it to your dream spot. If interested in either scenario, private message us. Thanks, Mattie."
Nearly 35 comments and 22 shares later, the fate of the tin-sided diner originally brought down the highway on a flatbed truck all the way from Bound Brook, New Jersey, was still unknown. On August 21, however, a new update was released:
"Hey everyone! It's official. We are opening a new concept. It's called Jackie Bones. It's going to have a huge Mattie's menu presence as well as a strong Cajun influence with a full bar and live music, with a great patio! Think the best of Mattie's with shrimp and crawfish and oysters and killer Poboys and Gumbos, not to give away too much yet. It is still going to be in the NC Music Factory. We are in the process of changing the Mattie's facebook page over to our new place!! If you see the change that's why. We have not yet found a new home for the actual diner. NO WORRIES, it is not going to be demolished. We will store it if we have to until we find a new home down the road, or someone to purchase now."
For those who don't know, Mattie's Diner opened in the NC Music Factory back in August of 2010 after business partners Matt King and Steve Estes wanted to open a New Jersey style diner in the Queen City. Specializing in typical Jersey diner fare like milkshakes, burgers, meatloaf, and even Jersey's famous pork roll, Mattie's has a steady and loyal following here in Charlotte – not unlike Midnight Diner or even Price's Chicken Coop.
Jackie Bones – the new working name concept for Mattie's – said that the move is due to "an office building going in" but that Mattie's will simply expand in the factory with "a bit of a different concept. … all the best of Mattie's with some awesome Cajun dishes as well."
We'll be filling in the details as they come out!