Birding Lecture at Wing Haven
Tonight's program discusses birds in Mecklenburg County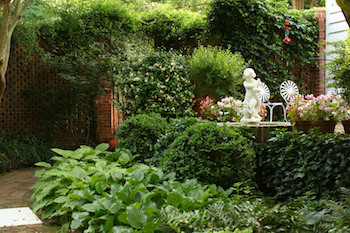 Wing Haven Gardens is an oasis in the middle of Myers Park. Many know it for its peaceful nature or beautiful surroundings, but the gardens also provide programming, such as lectures, children's and family events, garden tours, and plant sales.
The first lecture of 2015, "Calling All Birders," takes place tonight, Tuesday, January 27. Speaker Taylor Piephoff will give a presentation called "A Year of Chasing Birds in Mecklenburg County." Piephoff has been a board member of Mecklenburg Audubon and is a past president of Carolina Bird Club. He is currently chair of the North Carolina Bird Records Committee.
Two of Wing Haven's founders, Elizabeth and Edwin Clarkson, had birds and other wildlife in mind when they created the garden back in 1927. The gardens provide cover, nesting sites, food, and water. Elizabeth Clarkson took a particular interest in ornithology when she became ill in 1930. She began journaling about birds and their habitats.
The gardens' mission today is: Cultivating sanctuary in nature, environmental stewardship and the legacy of southern horticulture. Events such as tonight's lecture connect people with nature and encourage them to learn more about their community and area gardens, says Sarah Dickson, marketing and events coordinator at Wing Haven.
In a few weeks, on February 14, Wing Haven will play host to the Great Backyard Bird Count with Mecklenburg Audubon Society. Keep an eye out here for more details as the date approaches.
Tonight's lecture is from 5:30 p.m. to 7 p.m., and the cost is $20 for members and $30 for nonmembers. To learn more about upcoming events at Wing Haven, click here.