Birds and Dandelions
Dandelion Market is hosting a dinner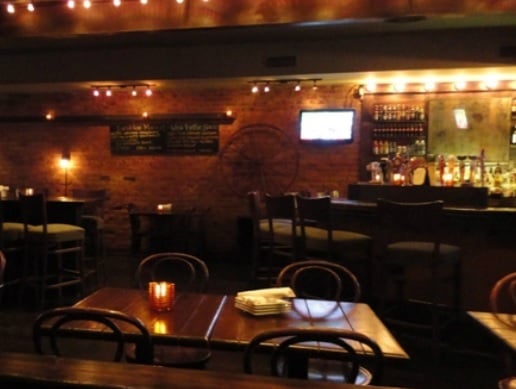 Dandelion Market and Birdsong Brewing are teaming up this week for a dinner of light bites and local brews. On Thursday, May 1, at 6 pm, Dandelion Market in uptown will present five courses paired with five beers from Birdsong Brewing in NoDa. In addition to bringing home a free pint glass, all guests will be able to chat with the head brewer from Birdsong. Tickets are $55 per person plus tax and gratuity. Be sure to RSVP ASAP, as seating is limited. Check out the event page here for contact information, and take a peek at the menu below:
First Course:
Arugula salad featuring red onion, tomato, cucumber, a citrus zest crouton, and a beer lemon viniagrette paired with the Free Will Pale Ale.
Second Course:
A shrimp spring roll with a yuzu chili sauce, peanut crumble, and served alongside the Higher Ground IPA.
Third Course:
Blood orange sage chicken flanked by couscous and paired with the Doin' Thyme Whitbier.
Fourth Course:
Coffee and cocoa flank steak plated with smoked maple spiced carrots, a potato cake, and paired with the Lazy Bird Brown.
Fifth Course:
The dessert course will feature an open faced ice cream sandwich with a cinnamon cookie, jalapeno ice cream and jalapeno-chocolate ganache. The famous Jalapeno Ale will round out the courses.