Birdsong Brewing celebrating five years with all-day anniversary party Saturday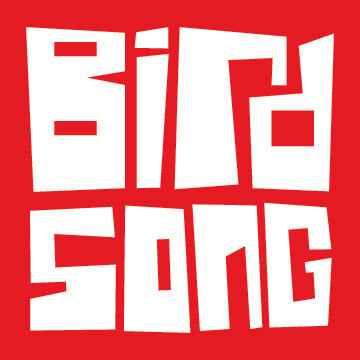 Shortly after 5:30 p.m. Tuesday, a charter bus packed with around 70 people pulled into Birdsong Brewing's parking lot, nearly blocking the entryway. Even on a weekday night, this group of brewery crawlers was no problem for the staff to handle. After all, Birdsong's growth in the last 18 months has been tremendous, including almost tripling production in its 17,000 square-foot facility.
Certainly cause for a celebration, and as Birdsong nears its fifth anniversary party this Saturday, lead sales representative Jenny Sassman took a moment to reflect on how far the brewery has evolved.
When I first started (as Birdsong's first sales representative), I had three or four beers to sell … but every time we were waiting for a new fermenter, we went on account freezes and holds," says Sassman, who also does the social media and events planning for the brewery. "My boss (Chris Goulet, co-owner of Birdsong with his wife, Tara) always told me 'We'll never package, we'll never expand and we'll never sell beer outside of Charlotte.'
"And then I went to a meeting one day and Chris said, 'Guess what – we're building a new brewery and we're purchasing a canning line.' And the next thing I know, 'Hey, we're going to sell beer in western North Carolina and a couple months later, we're going to sell beer in South Carolina.' And now we have a sales team of five … so the growth has been pretty unbelievable."
That's a good summation of the brewery's growth in the last two and a half years. You can now buy your favorite Birdsong beer (this writer is extremely biased toward Jalapeno Pale Ale and MexiCali Stout) in cans and at your local bottle shop/grocery store; head brewer Conor Robinson went from working on a 10-barrel system to a 30-barrel system and the brewery's flagships such as Higher Ground IPA and Lazy Bird Brown Ale are available in various parts of the Carolinas.
"With building the new brewery came so many other things: the cans, adding seasonals and taproom-exclusive beers, the private event space," Sassman says. "In 2015, we were focused on getting the new brewery up and running and getting cans in stores. And this year, I felt one of our main themes was quality control and continued development of our employees (Birdsong now boasts a staff of 26)."
Many of that staff will be on hand for what should be a heavily-attended party Saturday. It all starts at noon, as Birdsong will be selling beer tickets at the door for $5. For this event, the brewery will also be selling special glasses that feature 24-karat gold etchings. These will be $8 to purchase (which includes one beer fill); the glass on its own is $5.
"It's a collaborative effort, as are most of the things we do here," says Sassman of the glass design. "Five years is a milestone for sure and we know we wanted to do something special. It's a glass we want people to use a lot and not just tuck away in their home."
As for the beer, there will be plenty of your current favorites, along with many former releases Birdsong fans have come to love over the years. For starters, the brewery is using the party as its official release of this year's The Pride (Birdsong's Dubbel). You'll also get a chance to try the 2014 edition of The Pride, along with 2014 and '15 Puppies on Penguins, which is The Pride aged in red wine barrels with cherries added.
All three years (2014-16) of bourbon barrel-aged St. Tuber Abbey Ale (brewed with sweet potatoes and cloves) will be available, along with two collaboration beers: bourbon barrel-aged Rice Rice Baby (Free Range Brewing) and Bird on a Wire (Asheville's Hi-Wire Brewing). Rounding out the special beers are Yoshimi, an American strong ale; 2015 imperial Lazy Bird Brown Ale; and 2015 Mongeese on Monkeys – imperial Lazy Bird aged in rum barrels from Muddy River Distillery.
For the IPA lovers, Birdsong will have one for each of its five years: Higher Ground, Psycho Killer Double IPA, Communication Breakdown (Higher Ground with jalapenos added – this cask will be tapped at 3 p.m.), Run the Jewels (a Belgian IPA also being tapped at 3 p.m.) and Sexy Hop, brewed with Azacca, Dorado and Mosaic hops.
Birdsong is offering brewery tours at 2 p.m., 4 p.m. and 6 p.m. Saturday, while Tiger Yakitori (1 p.m. to 5 p.m.), Hiya (3 p.m. to 7 p.m.) and Librettos (5 p.m. to 9 p.m.) are the food trucks on site. And this being Birdsong, music will of course be featured in a full day's lineup of Laura Thurston (12:30 p.m.), Shana Blake Band (3 p.m.), Klay Family Band (6 p.m.) and Sinners & Saints (7 p.m.).
Sassman says the entire Birdsong team is excited about celebrating with everyone who's helped the brewery along the way.
"Really, it's not even about the beer we've made; it's also the work we've been doing in the community," she adds. "The growth of the company, what we've done … the fact that we can say we've been doing that for five years and it's been such a positive experience and we're growing year over year, it's kind of crazy. And I don't think it's even hit us that it's been that long because we're here every day and experiencing it every day.
"We just want to be present and continue to participate and interact with the community. Because they made us who we are."