Birdsong celebrates 4 years with release of The Pride and Puppies on Penguins & more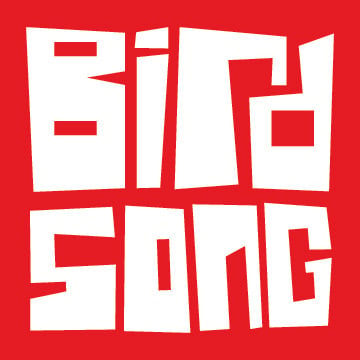 It's been quite a year for Birdsong Brewing Co., highlighted by the brewery moving into a larger, 17,000-plus square foot facility in April. That move allowed Birdsong to host its own canning line, which allowed for cans of the outstanding Jalapeno Pale Ale, followed by a surprise Halloween release of MexiCali Stout cans as well.
Now, Birdsong is coming up on its four-year anniversary, and the brewery has a number of special things planned as part of its celebration. The party takes place at the taproom beginning at noon and running until 10 p.m. and features a dynamic taplist that includes the release of two Birdsong favorites: The Pride and Puppies on Penguins.
The Pride is Birdsong's yearly winter seasonal Belgian Abbey Ale. This beer has been popular in the colder months, prompted by strong and warm cherry, date, caramel and fig characteristics. The Pride is sweet yet smooth, coming in at 9.3 percent ABV. The other special release for Saturday, Puppies on Penguins, is actually The Pride aged in red wine barrels, with cherries added.
Both of these beers will be honored in verticals, as Birdsong will feature 2013, 2014 and 2015 The Pride on tap. The 2014 Puppies on Penguins will be on tap as well, while you'll be able to purchase 22-ounce bombers of this year's Puppies on Penguins (they will be $12 each).
Of course, there will be a number of other beers at the taproom as well, including a few other tantalizing options. At 4 p.m., Birdsong will tap Communication Breakdown, which is a cask of Higher Ground IPA with jalapenos (the brewery has released CB on a few other occasions, and it's fantastic – don't miss out on this).
All day (or at least while the kegs last), you'll also be able to enjoy 2014 Turtles on Pterodactyls (bourbon barrel-aged MexiCali Stout), Bird on a Wire (Birdsong's peated wee heavy ale collaboration with Hi-Wire Brewing in Asheville), 2014 and 2015 bourbon barrel-aged St. Tuber Abbey and Mongeese on Monkeys (Birdsong's most recent release, which is its Lazy Bird Brown aged in rum barrels). Those special beers will join regular favorites Free Will Pale Ale, Jalapeno Pale Ale, Lazy Bird Brown, Higher Ground IPA and MexiCali Stout on draft.
To lessen the line at the taproom, beer tickets will be sold at the door for $6. Any beer or merchandise to go can be purchased at the bar with cash or credit. A portion of all proceeds from the anniversary party will be donated to Trips For Kids, which provides mountain bike trips and outings for low-income and at-risk youth.
Birdsong's anniversary party will also feature live music all day from Shana Blake Band (1 p.m.), Paper Crowns (4:30 p.m.) and Mike Blair Band (7:30 p.m.). Tiger Yakitori, Imperial Sandwich Co., Hiya and King of Pops will be on site as well for all of your food needs. Finally, there'll be a caricature artist at Birdsong from 1 p.m. to 3 p.m., with donations for the black and white drawings going to Trips for Kids as well.
As there will likely be a good number of people attending throughout the day, Birdsong will have an overflow parking lot on the corner of North Davidson and 15th Street. Look for signs on Saturday that will direct you to the overflow lot (Birdsong's regular lot will be open and there is street parking as well where marked on Belmont).
For any updates, check out Birdsong's 4-year anniversary event page on Facebook.