Blakeney Healing House Grand Opening on Sunday
The new healing house will offer various classes for adults and children as well as work spaces for artists and creatives.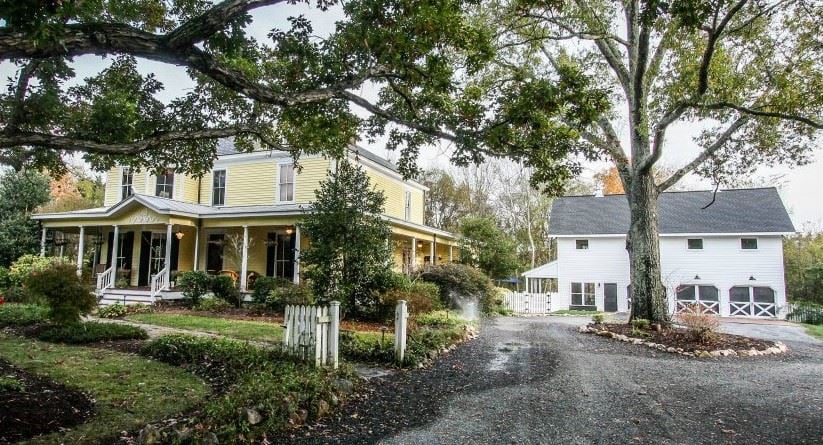 This Sunday, September 11, from 1 p.m. to 6 p.m. is the grand opening for the Blakeney Healing House, an emotional and spiritual healing establishment located at the James A. Blakeney House, an historic farmhouse in the Blakeney neighborhood (9214 Blakeney Heath Road).
At the grand opening, the public and creative professionals are welcome to visit, take a tour, and even try a class. The classes to be offered at the Blakeney Healing House include meditation, yoga, dance, music, and art, among others. Though these classes are free on grand opening day, they will have a fee moving forward.
To become a member of the Blakeney Healing House, it is a $90-per-month fee. With this membership, members receive $8 entrance to ongoing drop-in classes such as yoga, tai chi, and dance groove. The fee for these classes for non-members is $12. Jerry and Dr. Betty Orr are the home's residents and healing mentors. Both Jerry and Dr. Betty Orr are artists and believe in the healing power of art, so they also offer an after-school Art and Mindfulness class for kids. This class would be $90 for a four-week series.
If you're an artist or creative professional seeking a new workspace, the Healing House could be an option. With a membership, you'd be able to drop in and work in the open studio workspace spanning the house, the barn, and the grounds. This option is for those seeking to be part of an artist collective, according to Dr. Betty.
Dr. Betty discovered the idea for Healing House around 2008 when she was working as a dentist. She noticed an increasing trend in her patients: they were receiving chemical treatments for depression and anxiety. The goal of the Healing House is to provide alternative treatments for emotional healing aimed at de-stressing and calming the mind. Those who are not experiencing depression or anxiety and simply want to sustain their peaceful, happy lives are also welcome to enjoy the Healing House's facilities.
To accommodate the 9-5ers, the Blakeney Healing House is open Monday-Thursday from 9 a.m. to 8 p.m. It is open on Friday from 9 a.m. to 4 p.m. as well as on weekends.
You can learn more about the House and its healers at the website.