Blue Blaze opening continues Charlotte's brewery neighborhood reach – and that's a good thing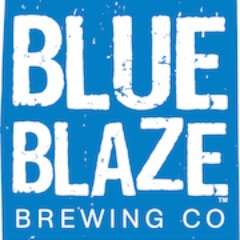 Blue Blaze Brewing is set for its grand opening this Saturday (more on that in a bit). There will undoubtedly be a packed house for this event if past local brewery openings are any indication. Everyone wants to check out the new kid on the block, but at the same time everyone also has their beer loyalties – whether it's a particular beer, style or brewery itself.
Some of this is based on appeal and like (beer), but location is key as well. And that's one of the reasons why I think Blue Blaze will be successful. Some would call placing a brewery in Charlotte's West End neighborhood a bit of a gamble. But a closer look into co-founders Sven Giersmann and Craig Nunn's decision shows a very smart move.
Charlotte is championing the revitalization of Historic West End like no other – going so far as to hiring an executive director to lead the way. Since the announcement from Charlotte Center City Partners in 2015, there have been numerous plans set forth including new development and redevelopment, along with a proposed Gold Line streetcar extension that would run through uptown to the West End neighborhood (scheduled to open in 2019). Nearby areas are seeing new construction go up rapidly as well.
So while there might not be a lot around Blue Blaze right now, that won't be the case for long. And being an early anchor to an up-and-coming neighborhood can do nothing but help forge the path for success. This was the same thought process when NoDa Brewing opened its new facility two years ago. As it is doing with the West End, Charlotte's leaders are also investing into where NoDa's second location is, going so far to begin spreading the branding of what they labeled "NorthEnd." That neighborhood too will have transit going right through it, with the Lynx Blue Line light rail extension scheduled to open next year.
There are other areas that are screaming for a brewery to open there (Ballantyne and Cotswold come to mind) but underlying factors have prevented this so far (cue "the rent is too damn high!" speech). That's why it makes perfect sense to me for these breweries to open in yet-established areas. Build out, and other businesses will follow suit to make one big happy neighborhood.
Of course, to keep people coming back, a brewery must have good beer as well. Highlights from Blue Blaze for me were the Black Blaze milk stout (which will be even more satisfying once this excruciatingly warm weather dies down in the fall) and the Yellow Blazer Kölsch, a style not seen much in this area. Currently Blue Blaze has five flagship beers on tap, and look for that tapline to grow in the months ahead (I'm looking forward to going back and trying their special releases to see what head brewer Steve Turner, a World Beer Cup and Great American Beer Festival medalist, has up his sleeve).
While technically already open, Blue Blaze's "official" grand opening to the public is Saturday beginning at noon and running until 10 p.m. There will be live music, food trucks and guest taps from Birdsong, Cabarrus, Legion and Newgrass (along with Blue Blaze's beers, of course). One really cool thing about Blue Blaze is the ability to get there via the Stewart Creek Greenway via your bicycle, and the brewery will have a bike valet and check-in for those riders.
Following the grand opening, Blue Blaze's normal hours will be Wednesday from 4 p.m. to 9 p.m., Thursday from 4 p.m. to 10 p.m., Friday from 4 p.m. to 11 p.m., Saturday from noon to 11 p.m. and Sunday from noon to 7 p.m. Brewery tours will be offered Wednesdays and Thursdays at 5:30 p.m., and you can keep up with all things Blue Blaze via its Web site and Facebook page.