The 2023 Best of the Best Awards
The BOB Awards are back—and for the first time in four years, the party is, too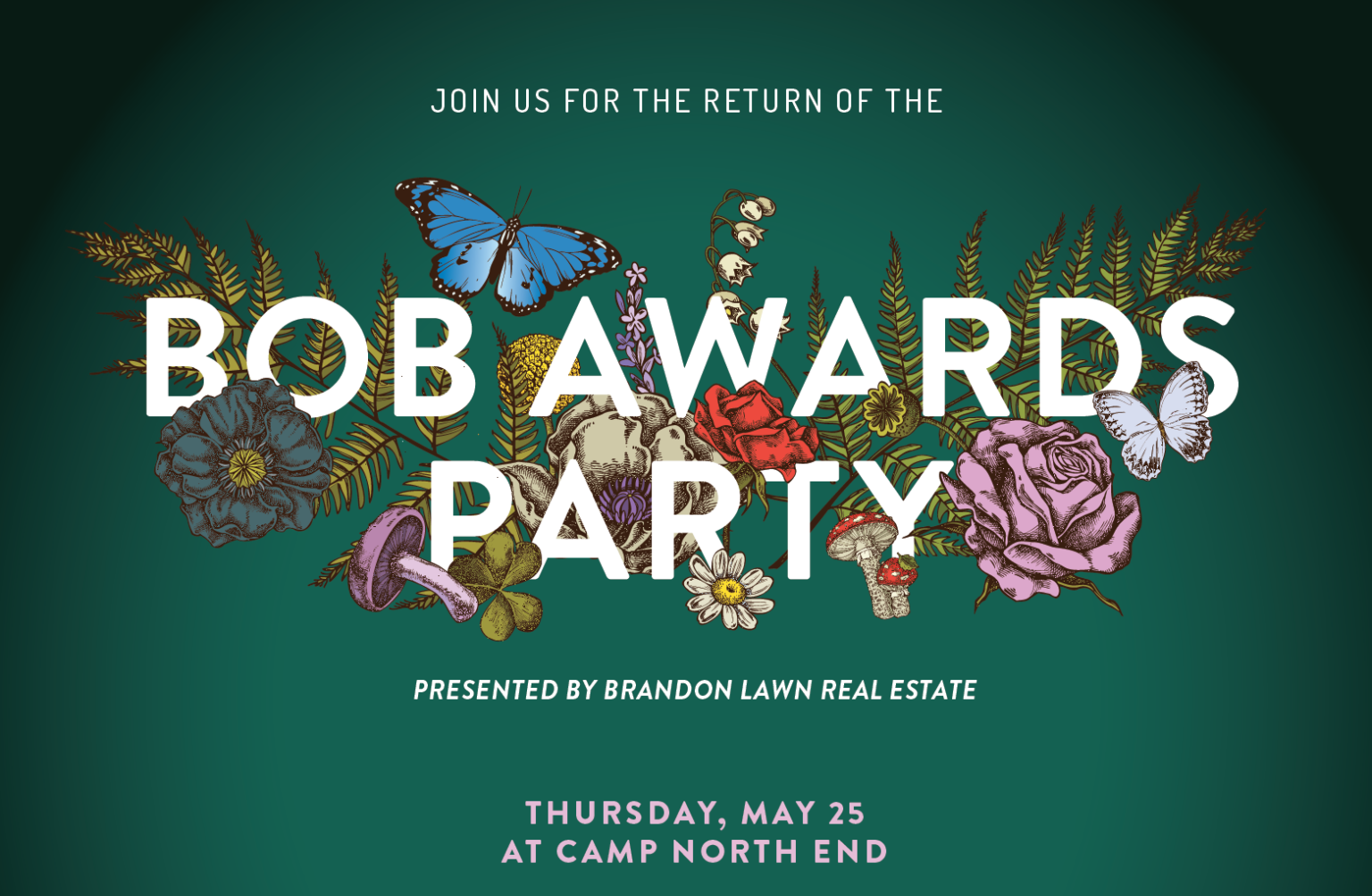 Join us for an unforgettable evening to celebrate the BEST of the BEST as we transform 201 Camp Road into a colorful, magical Wonderland. Enjoy food from BOB award-winning restaurants, cocktails, live entertainment, and more.
"Every adventure requires a first step."
THE 2023 BOB AWARDS PARTY – PRESENTED BY BRANDON LAWN REAL ESTATE
DATE: May 25, 2023 (7 p.m.)
LOCATION: Camp North End (201 Camp Rd.)
THEME: BOBs in Wonderland
PARTICIPATING RESTAURANTS: Beyond Amazing Donuts, Cantina 1511, Duckworth's Grill and Taphouse, Haberdish, Katsu Kart, Los Chamos Charlotte, Merchant and Trade, O-Ku Sushi, and Sea Level NC!
TICKETS: HERE.
SPONSORED BY: