Bobcats Draft Party Thursday, Chad Ochocinco Hosts Party Saturday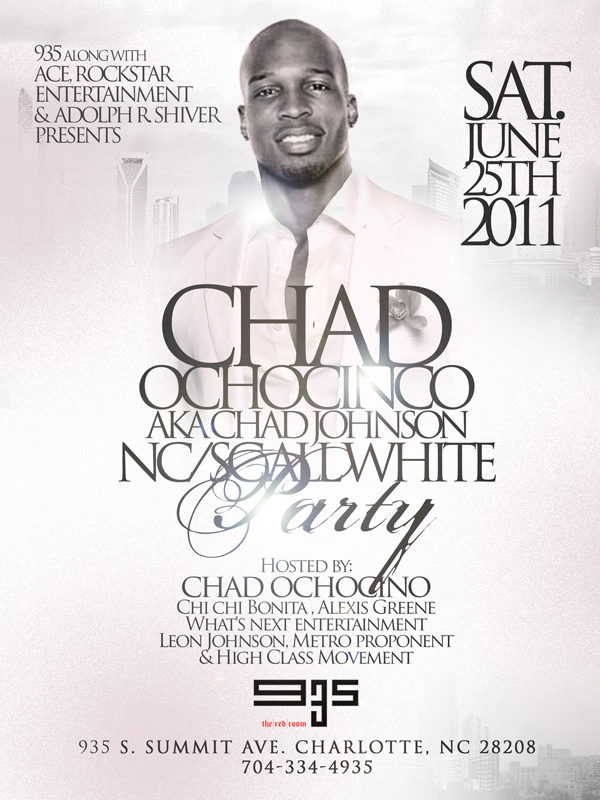 The Charlotte Bobcats will host their annual NBA Draft Party this Thursday, June 23 at Time Warner Cable Arena. The event begins at 6:30 p.m. and is free and open to the public.
The Bobcats have been working out draft prospects for the past two weeks (click here for the team's Draft Central coverage), so come Thursday we'll see who they select with the ninth, nineteenth, and thirty-ninth overall picks.
The NBA Draft is being televised on ESPN beginning at 7 p.m., and the Bobcats will show it on the main scoreboard inside the arena. The family-friendly event will feature appearances by former NBA stars Dell Curry, Eric "Sleepy" Floyd, and David Thompson, as well as live draft analysis by team broadcasters Steve Martin and Scott Lauer. There will also be fan activities such as games on the practice court, meeting the recently announced 2011-12 Lady Cats, and kids activities such as balloon artists, face painters, and magicians. The concession stands will be open to serve food and drinks. Time Warner Cable Arena, 333 E. Trade St., 704-688-9000, bobcats.com.
And if you'd like to continue partying with professional ballers, Chad Ochocinco comes to Charlotte this weekend. The Cincinnati Bengals wide receiver and reality television star hosts the third annual NC/SC All White Party on Saturday at Club 935.
Ochocinco will be joined by Charlotte models Chi Chi Bonita and Alexis Greene, and partiers are asked to wear their finest white summer attire (preferred but not required). Doors open at 10 p.m., ladies and members are free before 10:30 p.m., and advance tickets can be purchased for $20 for general admission, $40 for VIP. Club 935, 935 S. Summit Ave., club935.com.