BonChon To Open In Charlotte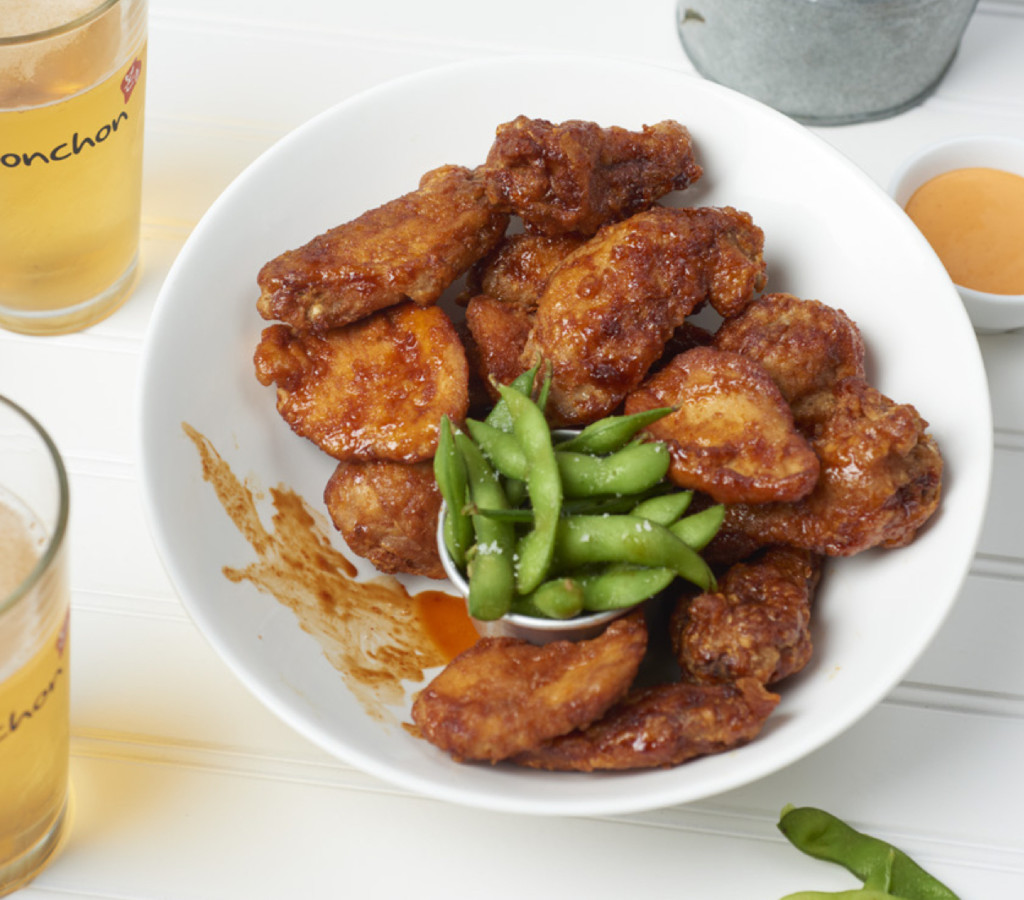 Editor's Note: According to the restaurant's Facebook page, BonChon opened today. They'll be open until 9:30 p.m. on weekdays and 10:30 p.m. on Fridays and Saturdays. Learn more on their website.
BonChon, a popular Korean restaurant with almost 200 locations around the world, is coming to Charlotte this spring. The casual eatery, known primarily for its Korean-style fried chicken, will be located in ParkTowne Village at the corner of Park and Woodlawn Roads.
Guests who order the ultra-crispy chicken will be able to choose from strips, drumsticks, a wing/white meat option, or a wing and drumstick combo. The chicken comes glazed with your choice of soy garlic sauce or a spicy sauce made from gochugaru (a Korean hot pepper powder), or a blend of the two. Of course, kim chi will be available as a side, along with other snacks, like fries and pickled radishes.
The restaurant will deliver more than just fried chicken wings to Korean-food lovers, however. Well-known dishes such as bi bim bap—a rice bowl topped with vegetables, meat, and a sunny-side up egg—will also be on the menu, as will less familiar items, such as japchae, glass noodles tossed with beef and vegetables in a light sauce and tteokboki, a spicy dish made from rice cakes.
Bonchon, which translates to "my hometown," was started in 2002 in the coastal city of Busan, South Korea by Jinduk Seh. Seh, who had previously managed a soup restaurant, sought to perfect a recipe for the fried chicken enjoyed throughout his home country. He created sauces that captured the bold flavors of Korean cuisine, but also developed a unique process for frying that rendered out the fat in the skin. The result: a thin, crispy crust that, along with the flavor-packed sauces, has critics regularly dropping superlatives like "amazing" and "best wings in the country."
The restaurant chain grew quickly throughout Southeast Asia and beyond, with its first U.S. location opening in 2006. ​Franchise operators Tony Lin and Johnny Chan, who both reside in Charlotte, saw an opportunity to bring Seh's concept to a fast-growing city. Their ParkTowne location will be the first in the Carolinas. They are targeting a soft launch in mid-April to early May, with a formal launch in late May.