Bonterra Chef Blake Hartwick to Appear on Beat Bobby Flay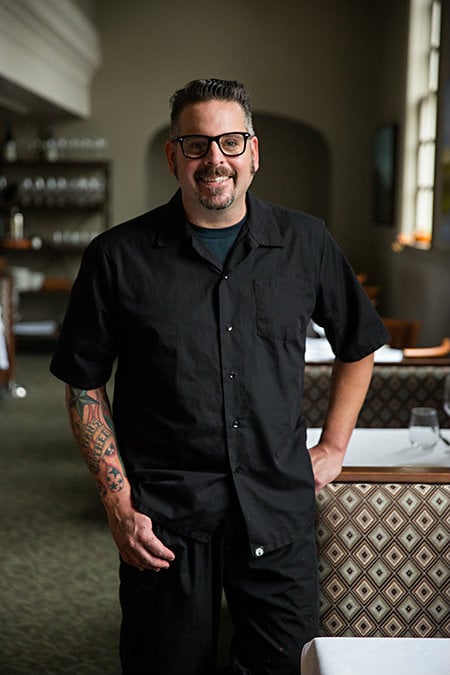 Blake Hartwick, executive chef at Bonterra Dining & Wine Room, makes his Food Network debut on an episode of Beat Bobby Flay on Dec. 14. Hartwick will first go up against Baru 66 chef David Baruthio of Des Moines, Iowa. Andrew Zimmern and celebrity Chef Anne Burrell determine the initial round's winner, who will then go up against Flay himself in a round judged by Daniel Eddy, Michael Lomonaco, and Ali Rose.
Hartwick first joined Bonterra as executive chef in 2000. In 2016, Hartwick joined other Charlotte chefs at James Beard House in New York City. Editor Kristen Wile followed the chefs during the trip, and you can read her story about it here. Bonterra was one our 50 Best Restaurants list that same year.