Book Spotlight: Katherine Faw's Ultraluminous
A Wilkesboro native's new novel presents a character in sparse prose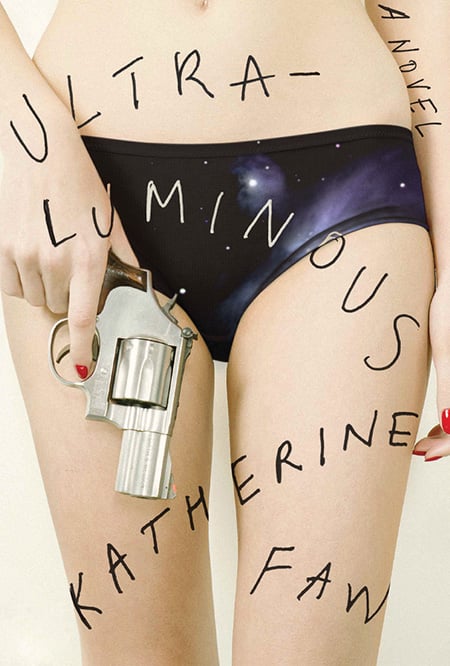 Let's start with this: You should not read Ultraluminous, Katherine Faw's dark second novel, if you're easily offended by exploitative sex, frenetic drug use, and jarring violence. But the Wilkes County native's latest work is as compelling as it is horrifying.
Ultraluminous' prose is sparse, consisting of short vignettes—calling them sections would be too generous—sometimes just a couple of sentences long. The style can be jarring, and Faw achieves her desired effect, a detached tone that fits K, the narrator, a high-priced prostitute. Just back to New York City from a year in Dubai, K reveals little about herself, or the men who pay her for sex, referring to each by an alias: "the art guy" or "the guy who buys me things."
Faw's use of language, her blunt and choppy sentences, will either enamor or enrage readers. There's nothing erotic or romantic here. "Feelings are a weird thing," K says early on in the story as she gives a lap dance to the calf's brain guy. She is devoid of feelings. Of an identity, really. In a less talented writer's hands, such a dissociative protagonist would be a fundamental flaw. In Faw's, K becomes someone the reader comes to understand, if not admire, through her peculiar routines—like dining on drugstore sushi. We get glimpses of her wounds and pain, but not enough to make up our minds about how we feel about her.
Some novels hurtle toward an explosive finish. Ultraluminous is more of a slow burn through heroin binges and bikini waxes, although at just 208 pages, it doesn't take long to get to the ruthless ending.