Book Spotlight: Pam Kelley's Money Rock
A veteran journalist examines the intersection of drugs, race, and poverty in Charlotte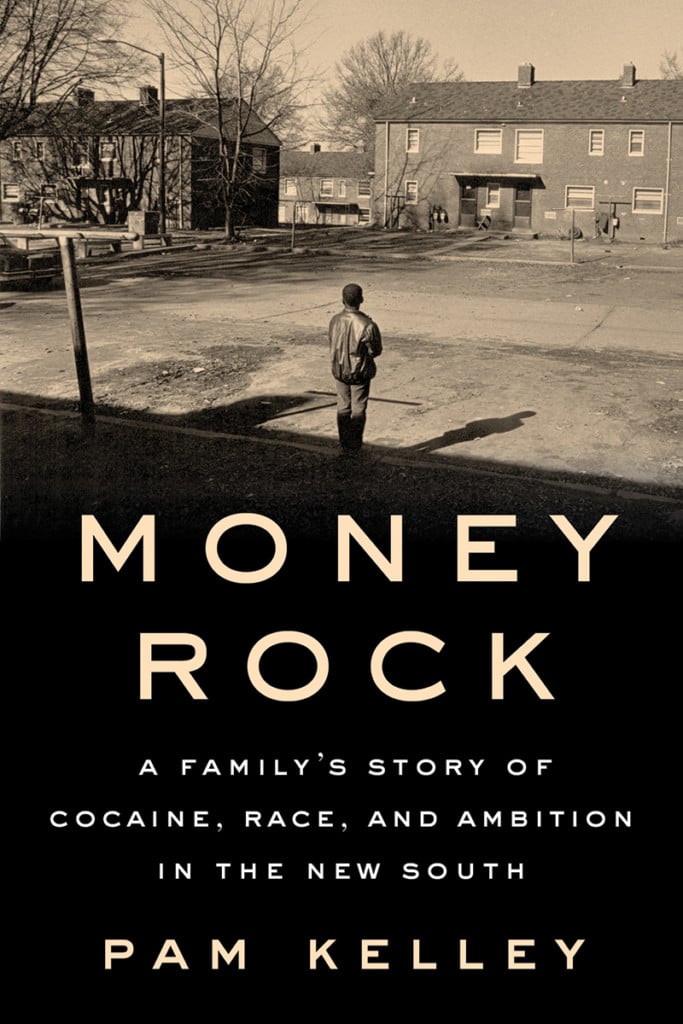 THE SHOOT-OUT at the Piedmont Courts public housing complex just outside uptown, on a fall Saturday more than 30 years ago, sent drug dealers scampering for cover behind dumpsters, while innocent neighbors ducked into doorways. Gunshots pierced a Cadillac eight times and blew out the windshield. Seven people were hit. One woman was shot in the kneecap; a man walking down an alley ended up with four holes in him.
That weekend's violence was the result of a turf war between Money Rock and Big Lou, two of the city's cocaine dealers at the time. "In the coming days, the events of this afternoon would alert the city that it had a problem," writes veteran Charlotte Observer journalist Pam Kelley in her new book, Money Rock: A Family's Story of Cocaine, Race, and Ambition in the New South (Sept. 25, The New Press). "The problem would be identified as cocaine. It could just as easily be viewed as entrepreneurship born out of poverty."
Kelley could have written a fine book about Charlotte's drug trade in the '80s and '90s, filled with shoot-outs and flashy jewelry. What she accomplishes with Money Rock, however, is far more laudable.
With compassion and a keen understanding of Charlotte's past, Kelley weaves the story of Money Rock, born Belton Lamont Platt, and his family with threads of poverty, race, and a city's economic boom. She widens the picture to examine the roles mass incarceration and the "war on drugs" played in the lives of people who lived here. Admirably, she critically assesses her own newsroom's coverage of Charlotte's struggle to reckon with its Jim Crow past.
Natives and newcomers will learn plenty from Kelley's effort, and they'll be left to examine their own biases about parts of town they likely do not fully understand.