Boys' Night
Bonding activities for the FOB & the groom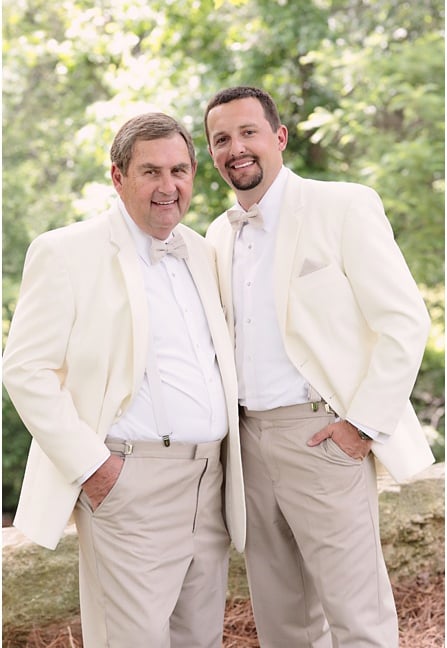 With father-daughter ventures, conceding defeat to the MIL to-be and an undoubtedly booked calendar of 'I do'-related engagements, it seems like the perfect time to shift a bit of the effort over to your better half. And lucky for you, we've taken the work out of brainstorming for the both of you. When it comes to in-law relationships, the door most definitely swings both ways. So, in celebration of dad, we thought it was more than fitting to discuss a few ways your fiancé can forge closeness with his FIL to-be in a meaningful way before you walk down the aisle. Even if the two of them have already become fast friends, a few additional acts of kindness will be much appreciated. So pass these thoughts along to your fiancé!
Three's Company
Plan an evening centered around the FIL's interests, but invite your own dad as well. With the merging of two families, it's important for both sides to feel welcome and comfortable with one another. And this certainly applies to parents. Keeping the night as men only makes it feel special and more intimate for everyone.
Book Worm
Pick up a copy of your favorite book and give it to your FIL to read. What better way to bond than over a piece of literature that's close to your heart. Once he's finished, instruct him to do the same with his own favorite.
Friends & Family
For your next guys' night, call your FIL and invite him along. Keep it low-key and end the night at a reasonable hour. Inviting him to share in this aspect of your life that's entirely unrelated to his daughter will give him a meaningful piece of insight into your life, as well as
Double Take
For those whose FILs are still married, plan a couples weekend getaway. Allow for occasional alone time within the schedule so he and his wife can enjoy some romantic memories. Letting him know you not only look to him for relationship inspiration is key, and this is the perfect opportunity to do just that.
{photo}