Brawley's Beverage hosting monthly "Drink Positive!" events to benefit various charities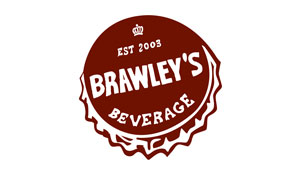 With a hot-button political climate currently taking place in the U.S., it's not uncommon to see discussions/debates take place over a beer or two at your favorite local watering hole.
And there's one craft beer bar in Charlotte that wants to turn that talk into something productive.
Beginning this Thursday, Brawley's Beverage will host a monthly series called "Drink Positive!" where portions of beer sales that day will be given to a certain local charity or cause.
"You can make a big impact in peoples' lives without putting yourself out much, so we're hoping to make it easier for (some of the charities) by putting this together," owner Michael Brawley says. "With everything going on, this is the least we could do to help."
This idea actually grew from an event last month when Brawley decided to use his keg of Bell's Hopslam, a popular seasonal beer among craft beer lovers, as a fundraiser for Doctors Without Borders – a cause Brawley has been donating to for the last several years.
"These doctors are working in the hellholes of the world for no money," he says. "Like the saying goes, 'Make your charitable dollars have the most impact.'"
That's exactly what the patrons at Brawley's did that day, with every dollar from that keg – and then some – amounting to a $1,330 check to Doctors Without Borders.
"We even had people coming up after the keg was kicked and ordering a pint of something else, but wanting it to go toward the fundraiser," Brawley says. "So I thought, we should do this more often."
Enter the "Drink Positive!" series, with the first charity having to do with an issue that's been all over the news of late – refugees.
"Refugees are having a harder time than ever in the United States," Brawley says. "So if we have a chance to help them, then why not?"
So Brawley reached out to the Refugee Support Services of the Carolinas, and found some eye-opening information.
"The government helps refugees with assistance for three months and that's it," he says. "So you can imagine coming from somewhere such as a rural area in Laos and then end up in a New South city like Charlotte. What I learned is groups like the Refugee Support Services of the Carolinas don't get nearly the love they ought to for the work they do. They are really making huge impacts in peoples' lives."
One way the RSS helps is through a program called Fruitful Friends, where a refugee who has come to Charlotte is paired up with someone local to help them get settled and learn about their new surroundings.
"They show them how to set up a power bill and phone bill, how to go grocery shopping – cultural things that you and I never think of as challenging," Brawley says.
As part of the event Thursday, Brawley's is partnering with Free Range Brewing, which is donating a keg where 100 percent of sales from that beer will be donated to the Refugee Support Services of the Carolinas. Also, from 6 p.m. to 8 p.m., $2 from every pint sold among Brawley's 24 taps will go toward the RSS. David Childers will be out on the patio with live music.
Representatives from the organization will be at the shop to provide more information about what they do and answer any questions, while there will also be scarves and hats for sale that were knitted by a refugee from Vietnam as part of another program within the RSS, Knit Together.
Brawley plans on continuing this series each month, with a different charity benefitting each time as well as the hope the shop can partner with other local breweries.
"We not only want to raise money, but also raise awareness," Brawley says. "What I'd love is someone who's a customer of ours that may just be coming in that day, sees what's going on and feels motivated to take action."
The always outspoken Brawley then adds a final statement that shows just how serious he is about these events.
"If we're raising funds for the right charity, we'd even partner with Budweiser," he says with a smile.