Bread Baking Contest at Matthews Farmers' Market
Pull out your best recipes and favorite herbs for a chance to win prizes and bragging rights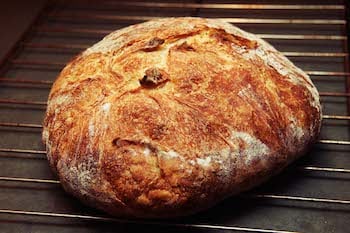 This Saturday, the Matthews' Community Farmers Market will celebrate Herb Day at the Market.
The Charlotte Herb Guild will be on hand to answer customers' herb-growing questions. Guild members will have plants for sale, recipes, and food samples. Regular market vendors will also offer plenty of herbs.
In celebration of Herb Day, the market invites home bakers to enter the annual bread-baking competition. This year's entries must be yeasted herb breads. In addition to yeast and herbs, the recipes may include any other spices, produce, meats, or cheeses. Sweet and savory entries are welcome.
Chef Peter Reinhart of Johnson & Wales University in Charlotte will lead the judging. Reinhart has written numerous books on bread baking; The Bread Baker's Apprentice earned him two cookbook-of-the-year awards from the James Beard Foundation and International Association of Culinary Professionals. He and other judges will evaluate the entries based on taste, texture, appearance, and creativity.
The first-place winner will receive a $50 gift certificate to the market, a tote bag, and an autographed copy of one of Reinhart's cookbooks. In addition to the first, second, and third places, market customers will select a people's choice award winner. Winning entries will be posted on the market's website.
All of the breads must be on the judges' table by 9 a.m. and should have the recipe attached. The contest is open to amateur bakers only, no professionals. For a complete list of rules and contest information, click here.
Matthews Community Farmers' Market
188 North Trade Street
Matthews, NC 28105
Saturdays, 8 a.m.-noon