Bringing Life to Charlotte's Sports Fans
Can our intrepid reporter and four famous Charlotte sports figures turn defeated zombies into sports-crazy mortals?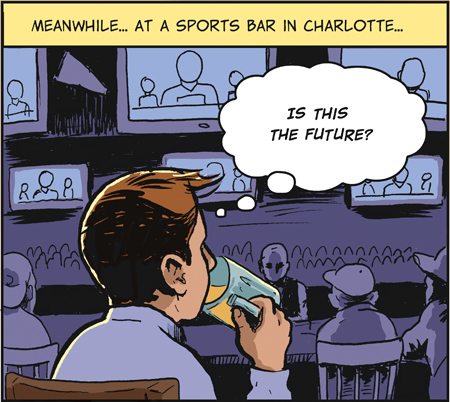 Playing Dead
We've just lived through the worst season in Charlotte sports history. So, can anyone bring our defeat-drunk zombie fans back to life? Jeremy Markovich interviewed four of Charlotte's most famous (or infamous) sports figures, took their words and ideas, then set off on a quest to convert an apathetic, undead horde into sports-crazy mortals.
Click on the first panel below to begin the slideshow.