British BBQ
Midwood Smokehouse welcomes Adam Morgan and Charles Patrick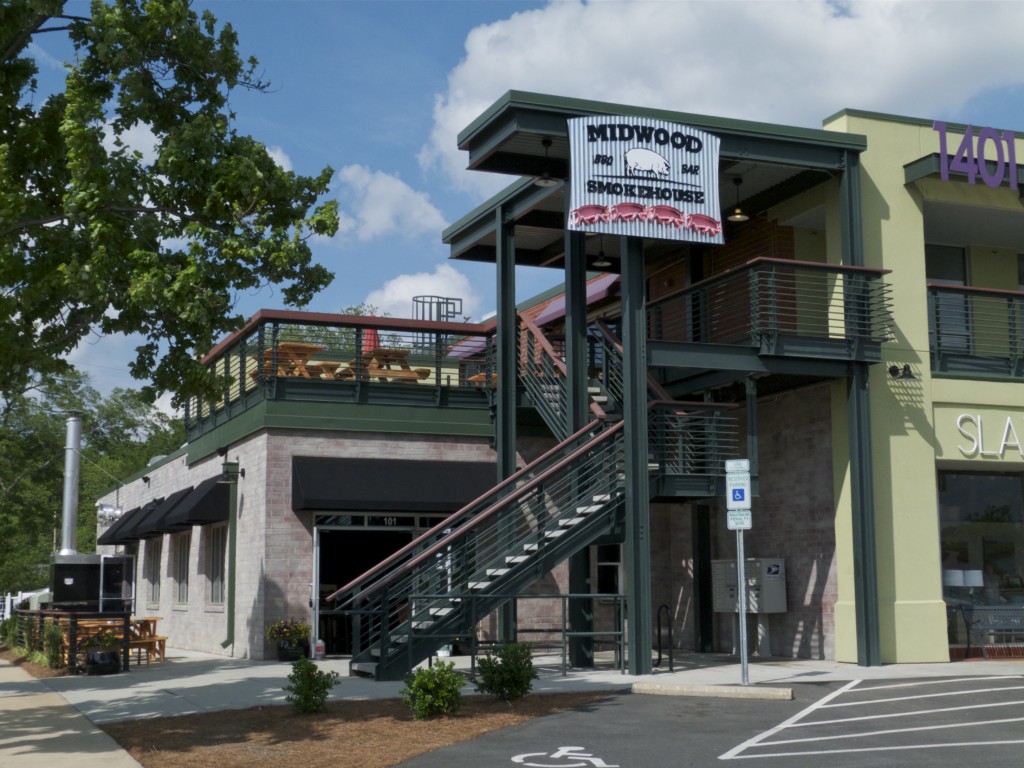 Looking for something to do this weekend other than watch the Panthers WIN? Midwood Smokehouse will welcome British restauranteurs and barbecue enthusiasts Adam Morgan and Charles Patrick to the Queen City on January 12 as they travel around the U.S. on a tour looking for barbecue inspiration. The two founded their restaurant, Ribs 'n' Bibs in Lincoln, England, in February 2013, which celebrates and serves Southern-inspired smoked meats, fried pickles, pulled pork, and traditional sides. Dishes which, I assume, would be diffcult to find in England.
Midwood Smokehouse's team, led by pitmaster Matt Barry, is excited to host the Brits and teach them about barbecue in Charlotte. The duo has more than 30 years of experience in catering between them, and came to love the southeast United States barbecue style after many trips "across the pond."
Barry has long held a spot as one of the Queen City's best barbecue pitmasters, with Midwood Smokehouse frequently listed as a top place for the southern staples. If you have never been, head over on Sunday either for takeout or a sit-down lunch or dinner and enjoy the dishes that have drawn international visitors.