British Invasion: Overseas Trends
A Southern USA Girl Seeks Fashion Inspiration in London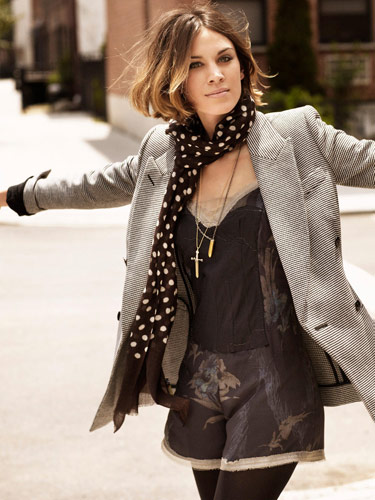 Just last week, I was in the exciting and stylish city of London, England. In addition to all of the captivating and historical tourist attractions such as Westminster Abbey, The Tower of London and The London Eye, some of the best sightseeing I did was observing the street style of their fashion-savvy citizens.
Everywhere I went in London I saw extraordinarily fashionable people. The women either looked like 70's-boho rockstar girlfriends, retro chic hipsters or high fashion business women. One thing they all had in common was a certain level of boldness appeared in all of their outfits. No one was afraid to look different than the person next to them, and I loved it.
Growing up in this lovely but classically preppy city, I've seen my fair share of polo shirts, jack rogers, and cardigans. That's certainly not a criticism (cardigans are my life), but I think we could take a style note from our friends across the pond and expand our horizons a little. Here are some trends I observed that I think any Charlottean could pull off with their signature Southern grace:
The number one thing is blazers, in all different colors, cuts and patterns. London ladies (and men!) seemed to pair a blazer with everything and it looked insanely polished and hip.
Often times coupled with blazers were long skirts. Anything from a tea-length to a maxi would fall under this category, and they were all over the streets in London. They're not as matronly as we once perceived… if you belt it, tuck in a plain white tshirt, and add a scarf, necklace, ANYTHING, it's going to look effortlessly cool.
One accessory that they wear I've actually spied around Charlotte a couple of times. The fedora was a wardrobe staple over there, and if you generally look good in hats, wearing one could add a spark of personality to your look.
Combine those pieces with some messy braids, leather boots and a confident attitude and voila! you've got yourself a London inspired look. For further inspiration check out my personal fashion icon and British funny girl/ model Alexa Chung, who even did a special line for the store Madewell (in Southpark mall across from Jcrew) which is where you can find all these trends right here in the Queen City.
So are YOU brave enough to try one (or all) of these trends? Tell me what you think!