Brooklynizing Charlotte
Brooklyn's bagels are a national treasure, and they're coming to Charlotte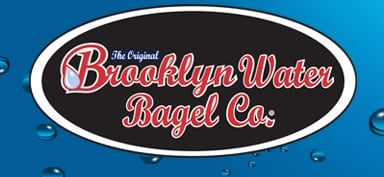 New York City has, without doubt, some of the best food. Period. Thanks to a melding of cultures and traditions, some of the finest pizza, hot dogs, and pasta comes out of the Big Apple. But the bagels — oh, the bagels — are arguably the best in the land, thanks to the water used during the cooking process.
But you won't have to hop on a plane and get to New York City to taste one. Brooklyn Water Bagel Co., a restaurant that used water from the Brooklyn area in all of its dishes, will be opening a store here in Charlotte on February 12. Located at 15105 John J Delaney Dr., it's the first Brooklyn Water Bagel to open in the state.
In addition to the freshly baked bagels, the restaurant will offer 3-egg breakfast sandwiches, over-stuffed bagelwiches, scooper melts, and muffins, plus tons of fresh coffee.