Brunch at Block & Grinder, Kids Eat Free at Nan & Byron's, and Updates from the Ritz-Carlton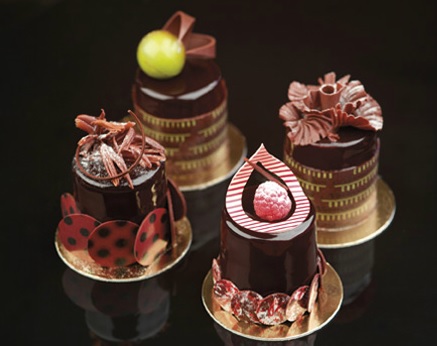 I'm just so full of food and restaurant updates that I decided to cover them all in a giant post:
Block & Grinder is bringing back their Sunday brunch! Starting this Sunday, April 13, the trendy eatery that highlights wild game and focuses on local ingredients will be offering the beloved combination of lunch and breakfast from 10:30 a.m.. to 2:30 p.m. each Sunday, with dinner hours running from 5 to 9 p.m. Reservations are encouraged and accepted, so please call ahead! Check out the brunch menu here. I can tell you I'll be trying the green eggs and ham!
The Ritz-Carlton has a few updates. First, Bar Cocoa will be celebrating the Easter season with several retail delights for Easter, including holiday cookies and limited-time flavors of Norman Love confections, including caramel cream, peanut butter cream, chocolate cream, and lemon cream. Secondly, Bar Cocoa will be selling the new Ritz-Carlton cake. Available in a special collector's box, the cake features a rich, dark chocolate flavor with bursts of orange throughout. And lastly, Chef Payne has added new classes to the Cocoa Lab kitchen. Classes start at 9 a.m. on select Saturdays and are $75 per person. Classes are limited to eight students per class, with students working alongside one of The Ritz-Carlton, Charlotte's award-winning pastry chefs to learn cooking techniques and prepare menu items featuring chocolate, cocoa or other dessert flavors. Students are able to taste the day's creations at the end of each session and receive complimentary one-time parking, a recipe collection and keepsake apron as part of their class fee. The new classes in April and May will include: Cake Town, Ice Cream, Summertime Treats, and Macarons. More information here.
Kids can now eat for free at Nan & Byron's, sister restaurant of 5Church, Sundays through Wednesdays from 5 to 7 p.m. when ordering from the Kids Menu. Options like beanie weenies, mac n' cheese, spaghetti, grilled cheese, and other kid-approved meals are up for grabs. You can view the whole kids menu here.
There. Now get out there and eat.