Brunch in South End
Nan and Byron's begins its brunch service on Saturdays and Sundays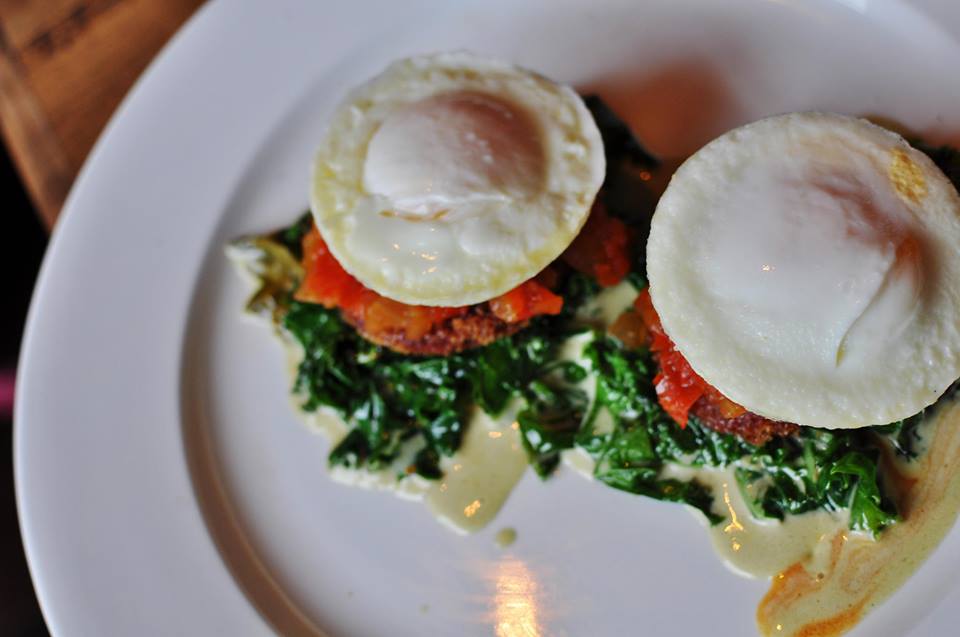 The sister restaurant to the acclaimed 5Church, Nan and Byron's, is finally open for brunch! This Saturday and Sunday, the American classic restaurant will unveil new dishes and drinks for the beloved combination of breakfast and lunch.
Along with $12 bottomless (yes, bottomless) mimosas, coffee, tea, bloody marys, soft drinks, and juice, diners can enjoy a brunch buffet featuring the following:
Chilled shell fish platter (including oysters on the half shell, crab legs, and chilled shrimp)
Fresh fruit
Cavatappi pasta salad
Sliced smoked salmon with arugula, capers, cream cheese, and bagels
Meatloaf with sriracha ketchup
Scrambled eggs
Mesclun green salad
Home fries
Vanilla French toast
Deviled eggs
Sausage
Bacon
Southern-style biscuits with Saw Mill gravy
Assorted breads, muffins, and scones
In addition to the buffet, there will also be an a la carte menu, featuring:
Three egg omelet with home fries and toast
Shrimp and grits: sauteed shrimp, poached egg, creamy polenta, and a garlic pan sauce
South End eggs benedict with breakfast sausage, creamed kale, an English muffin, poached eggs, and hollandaise
Beets benedict: crispy beets, creamed kale, poached eggs, and a red pepper relish (pictured)
Brunch hours are 10 am to 4 pm on Saturdays and Sundays. There is free parking on site.