Brunch Parties, Stoplight Party, Old-School Music, Jermaine Dupri, and More Jan. 11-13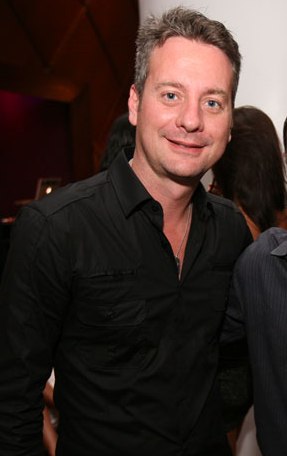 How are those New Year's resolutions coming along so far? Getting a lot of use out of that new gym membership? Well, be sure to take a break and enjoy some of these social events and parties this weekend.
Friday, January 11
Free Fridays (new weekly event)
Come for the after-work mixer and stay for the party. Enjoy food and drink specials, and music by popular Charlotte DJs. Presented by Rickmond Media and From A 2 Z Entertainment. Mixer, 6 p.m.; party, 10 p.m.-2 a.m. Free admission until midnight with RSVP; click here. FireWater Restaurant & Bar, 8708 JW Clay Blvd., firewatercharlotte.com.
Monthly Bowling/Dance Party
Two popular social groups—Socialflockers and Good Eats and Meets—are collaborating for a night of bowling, drinks, and music. A special $5 cover grants you bowling and includes shoe rental. Music by DJ Botz. 9 p.m.-2 a.m. At the door, tell them you're with Socialflockers. StrikeCity, at EpiCentre, 210 E. Trade St., strikecitycharlotte.com, socialflockers.com.
Noah Lazes Birthday Celebration
The head honcho at NC Music Factory is celebrating his birthday at two of the most popular venues at the entertainment complex he developed. Join him at the birthday dinner, or come celebrate with cocktails. A special surf and turf dinner will be served with a glass of Vueve Clicquot champagne, for $39.95 (reservations suggested). Music by DJ Jason Wiggs. 9 p.m. Osso Restaurant and Lounge, 1000 NC Music Factory Blvd., ossocharlotte.com. After that, Noah and crew will move over to the after-party, which will feature a special guest DJ set by Jermaine Dupri. Also playing will be DJ Complete in the main room, and DJ Rob Reeves in the Ivory Lounge. Doors open 10 p.m. Men $15; ladies $10; VIP tables available. Label, 900 NC Music Factory Blvd., labelcharlotte.com.
Saturday, January 12
Book Signing, Art Event, and Brunch
If you've dined or enjoyed drinks at 5Church since it opened last spring, then you've certainly seen the awe-inspiring, hand-painted text of Sun Tzu's The Art of War on the ceiling. So it's only fitting that this Uptown hotspot is hosting a book signing and brunch for The Art of War: A Graphic Novel, the recently released adaptation. This special event will be hosted by author Kelly Roman and illustrator Michael DeWeese, who will sign copies of their book. Guests will be able to order brunch and cocktails from the menu, while also enjoying live jazz by bassist Justin Powell and guitarist Charlie Trexler. 5Church, 127 N. Tryon St. (corner of W. Fifth and N. Church streets), 5church.com, Facebook invite.
Guys & Dolls Stoplight Party
Mix, mingle, and possibly meet Mr. or Ms. Right at this fundraising event. It's a stoplight party, so wear green if you're single and ready to mingle, wear yellow if your relationship status is complicated, and wear red if you're taken. The organizers will also provide colored beads if you're not down with dressing the part. Admission gets you complimentary beer, wine, and cocktails for three hours. Proceeds will benefit the Cystic Fibrosis Foundation. 7-10 p.m. $20 donation requested. Prohibition, 200 N. Tryon St., prohibitionclt.com.
Flavored Beats Rewind
The legendary Rick West will guide partiers through some old-school break beats and electronic dance music. Several other DJs will also spin throughout the night, including Aaron Sigmon, Tober, Ridgid1; and on the patio will be DJs Stryder, Kaotika, and Moejo. Presented by Top Down Productions. 9 p.m. $5 before 10:30 p.m.; $10 after. Dharma Lounge, 1440 S. Tryon St., dharmacharlotte.com, facebook.com/TopDownQC.
I Remember When! Old-School Reggae Party
Vibe to classic reggae and dancehall music amongst an eclectic crowd. And the kitchen will be open, so enjoy authentic Jamaican cuisine. Hosted by Vinroy Reid of V103.3 FM and Bill Blass of Power 98 FM. 10 p.m. $5. Mama's Caribbean Grill & Bar, 1504 Central Ave., mamacaribbeangrill.webs.com, Facebook invite.
Th30rty So Sexy
It's a party specifically for the 30 and older crowd. Hosted by Dizzy Fitzgerald, and music by DJ Polo. 10 p.m. Men free until 10:30; ladies free until 11; VIP tables with bottle service and hookah available. Societe, 1202 Charlottetowne Ave., societecharlotte.com.
Sunday, January 13
Indulge
Spend your Sunday afternoon with a great crowd, over a festive brunch, at a beautiful lounge. Music by the Harvey Cummings Band, followed by DJ Smitty. Presented by Digital Divas and The Sol Kitchen. 11 a.m.-4 p.m. Reservations are encouraged, 704-971-0550. Osso Restaurant and Lounge, 1000 NC Music Factory Blvd., ossocharlotte.com, digitaldivasevents.com.
S.I.N. Sundays (weekly event)
This continues to be one of the most popular service industry night events in the city. Enjoy $2 beer specials and $5 Red Bull and vodkas. Music by DJ R Wonz. 4 p.m.-2 a.m.; DJ goes on around 10 p.m. Free. Town Tavern, 200 N. Tryon St., towntaverncharlotte.com.
Verify dates, times, prices, and other info at the web addresses listed for each event.
Be sure to bookmark www.charlottemagazine.com/Blogs/Dusk-Till-Dawn to stay plugged into Charlotte nightlife. Follow me on Twitter @HollidayInk; email me at jarvish@grownpeopletalking.com.