Building History: Ben Douglas, Groundbreaker
How a three-term mayor and the New Deal transformed Charlotte's built environment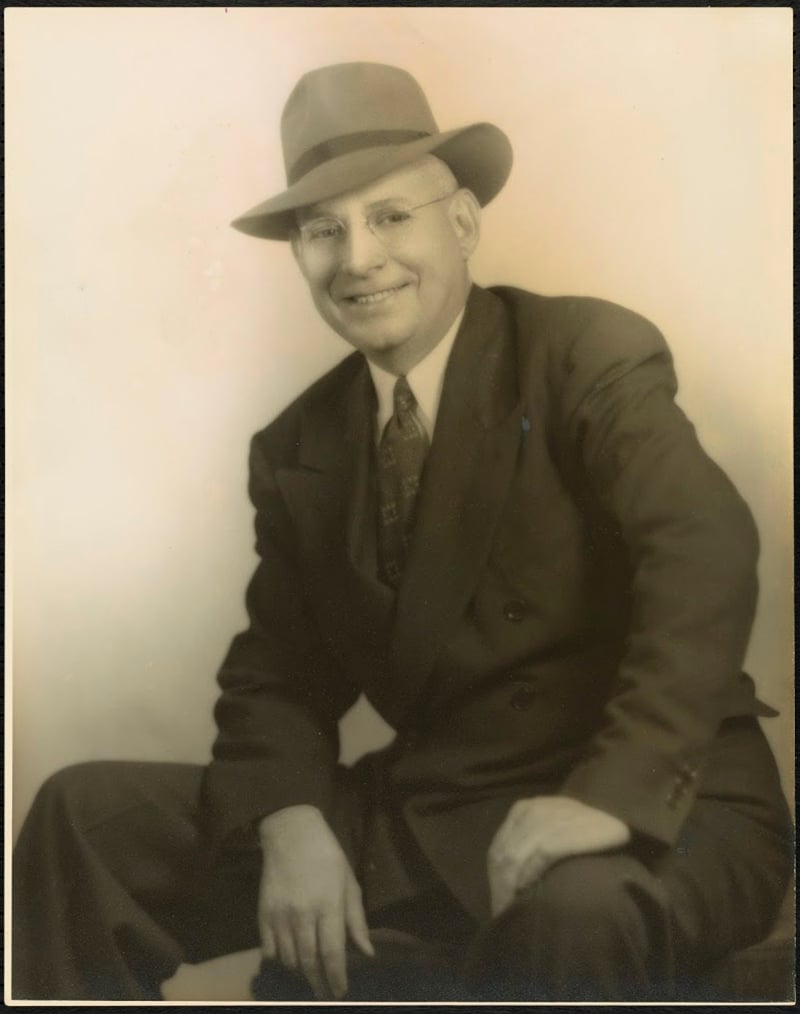 If ever a Charlotte mayor deserved to be called "groundbreaking," it's Ben Douglas. As Memorial Stadium reopens soon after renovation, and expansion continues at his namesake Charlotte Douglas International Airport, it's a good time to remember his lasting impact.
Born in rural Iredell County, Ben Elbert Douglas Sr. earned leadership experience when he commanded a machine-gun battalion in France during World War I. After the war, he settled in Charlotte and opened a funeral parlor, then a dry cleaner, then other small businesses. Always eager for the next project and good at making friends, he gravitated naturally to politics.
In 1935, just into his 40s, Douglas saw his chance. A new city charter had made the mayor an elected position instead of one filled by City Council appointment. "They say Ben Douglas will make a speech at the drop of a hat," quipped The Charlotte Observer, "and if you don't watch out, he'll drop the hat." He won three consecutive two-year terms.
It was a tough time to step into elected office. The Great Depression had savaged municipal budgets. But good news was coming from Washington. President Franklin Roosevelt's New Deal offered grants to local projects that hired the unemployed. A savvy mayor could use that federal infusion to create infrastructure for future growth.
Laborers under the New Deal were building stone walls in Independence Park when Douglas took office. But the new mayor wanted a large, transformative project. He secured federal funds to construct Memorial Stadium, a big-time football arena that Roosevelt himself came to open in 1936. Since 2019, the stadium has undergone a $35 million rebuild to accommodate soccer—and it includes a carefully reconstructed New Deal-era stone wall around its playing field.
Charlotte Memorial Hospital, now part of health care giant Atrium, was founded under Douglas' watch. Doctors sought a modernization grant for St. Peter's Hospital, which the Episcopal Church had established in the 1870s. But New Deal dollars aided only public projects. So the city bought what's now the Atrium site and got into the hospital business.
The city also used federal money to reassemble Charlotte's historic U.S. Mint—painstakingly deconstructed in 1931 to make way for expansion of the uptown post office—in the Eastover neighborhood, where it became the Mint Museum of Art, North Carolina's first municipal art museum. Douglas presided over the 1936 opening.
At the annual Conference of Mayors in 1935, Douglas had struck up a friendship with influential New York City Mayor Fiorello La Guardia, who admired the Southerner's progressive plans for a New Deal innovation called "public housing." Douglas later recalled La Guardia asking, "'Will any of it be for blacks?' 'Sure,' I told him. 'Most of it.' 'Well,' he said, 'if you have that much intestinal fortitude, I personally will see that you get the money.'" Fairview Homes, the city's first subsidized affordable housing, would open for Black Charlotteans in 1940, during the segregated Jim Crow era. Piedmont Courts for whites would follow soon after.
Air travel, then new, was a love of La Guardia's. "So I came home and started campaigning for a municipal airport," Douglas told the Observer. Despite the town's small size, "I wanted Charlotte equal to the best."
By 1937, Eastern Air Lines planes were flying from an airfield built by Roosevelt's Works Progress Administration west of town off Wilkinson Boulevard.
That didn't satisfy Douglas. In 1940, he convinced what was then called the War Department to buy adjoining land for an air base, Morris Field, which the city would own after World War II. Ecstatic, Charlotte officials renamed the facility Douglas Municipal Airport—the nucleus of today's Charlotte Douglas International. On April 21, 1941, La Guardia flew in to join Douglas at the dedication.
I could tell more stories if space allowed: How Douglas got part of what is now Camp North End built as a World War II Quartermaster Depot. How he became state highway commissioner and funded the construction of Independence Boulevard. How he launched Douglas Furs, a long-lasting family business, after Roosevelt mentioned that the military was having trouble cleaning the fur collars of pilots' flight jackets.
Looking back, Ben Douglas' legacy still shines. With vision and adroit use of federal dollars, he gave Charlotte a big-city boost.
Building History is a monthly series that highlights Charlotte's historic buildings. Tom Hanchett, a local historian in Charlotte since 1981, is the author of Sorting Out the New South City: Race, Class, and Urban Development in Charlotte, 1875-1975and former staff historian at the Levine Museum of the New South. Follow him on Twitter at @historysouth.