Bulldog Beer & Wine Opens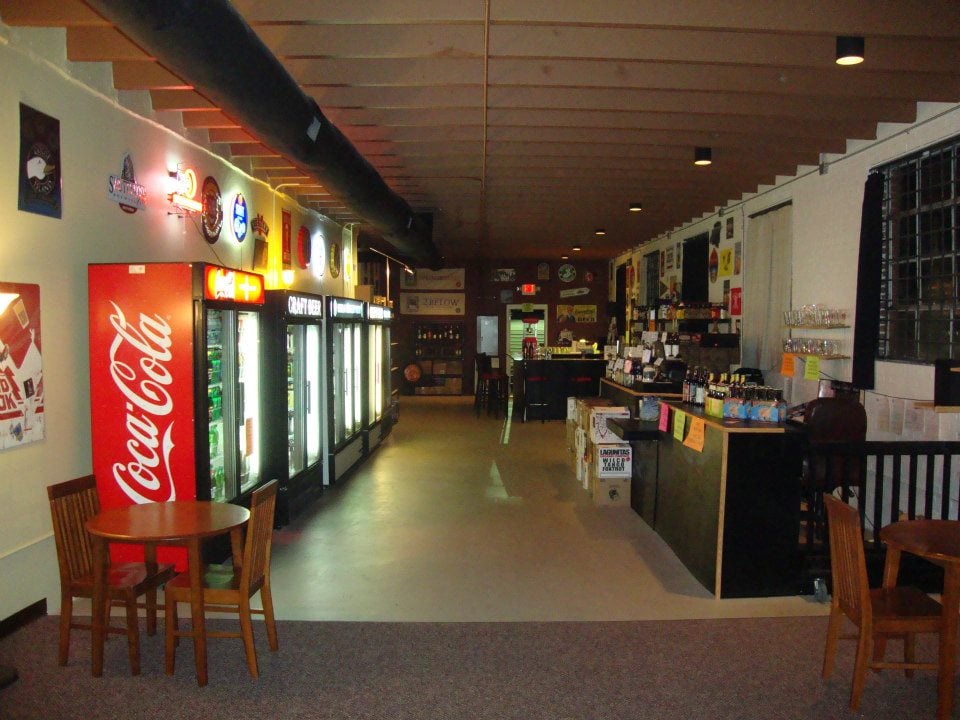 When you walk into Bulldog Beer and Wine, just over the counter sits one of the store's namesakes. Buster often will come out, so don't be surprised if an English Bulldog walks the racks with you at Charlotte's newest bottle shop.
Located on Park Road across from The Bike Gallery, Bulldog Beer & Wine has been open for about a month. The sign popped up over the winter, and I actually had a chance to speak with owner Rob Johnson in January when I was visiting my alma mater, Appalachian State University.
Bulldog's original location has been open in Boone on King Street for about five years, but Johnson is from Charlotte originally (an East Mecklenburg High graduate) and wanted to open a location in his hometown.
The first thing I noticed when walking into Bulldog was its spaciousness. There is a lounge area immediately at the front entrance and a bar located near the back. The bar currently has six taps (Wednesday is pint night, with all drafts $2 off), and Johnson said he was hoping to add a couple more in the future. Johnson is also in the process of expanding the back patio, where he'll add picnic tables and eventually have live music and food trucks when the weather gets warmer. (My only suggestion would be for a TV to be added at the bar).
Bulldog's beer offerings include 6-packs, bombers and singles (you can also make your own 6-pack from the singles). When I visited, there were a few Lagunitas Undercover Shutdown Ale 6-packs left and he had just run out of Lagunitas Sucks (one of the best beers in recent years, in my opinion) and Stone Enjoy By, so word seems to have gotten out to Charlotte's craft beer fans.
There also looked to be a decent selection of wine bottles but I didn't pay much attention to that section (after all, this is On Tap, not Uncorked or whatever creative name you'd give a wine blog).
More information about Bulldog Beer & Wine can be found at its Facebook page here.
••••
In other new craft beer offering news, on my way to Bulldog I noticed Sutton House on East Blvd. had closed down. It looks like that location will reopen as "Longboards Tap and Taco." Sutton House, if you'll recall, was Picasso's for a long time. They added a number of craft beer taps, but the few times I went in, it was a ghost town. We'll see how Longboards pans out, as I hope to get in there once it opens for a future On Tap blog review.