Burial tap takeover at Brawley's, Good Bottle breakfast ushers in HEX Espresso Bar, Unknown's 2.5-year anniversary, Brew Stash Bash and a Birdsong/Heist collaboration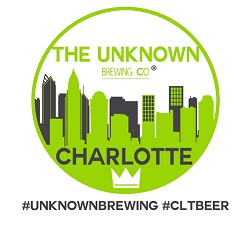 Friday
–Brawley's Beverage is hosting a tap takeover featuring Burial beers. The fantastic Asheville brewery will have Skillet Donut Stout, Bonesaw IPA and The Crucifix Tripel on tap, with a few surprises in store as well (Seasoned Skillet perhaps?). The event runs from 5 p.m. to 8 p.m.
Saturday
–Good Bottle Co. is holding another one of its famed "Good Morning" breakfasts, and also welcoming a new tenant. HEX Coffee will now have an espresso bar featured inside Good Bottle, with a grand opening set for this Saturday.
"I'm pretty excited," Good Bottle owner Chris Hunt says. "It's going to be a good deal for the both of us. We've been customers for a while (HEX often poured during the Good Morning breakfasts) and started talking a while back about what it'd look like. They wanted to move from a pop-up to a full bar, so it works out great."
The plan starting out is for HEX to be open Wednesday through Saturdays beginning at 7:30 a.m. Customers can grab coffee to go or sit at the bar (Hunt brings up the idea of business meetings as well). While there, they'll also be able to purchase beer to go (Good Bottle's taps will not be pouring, however.
Beginning Saturday, you'll be able to get a full espresso menu, coffee pourovers, waffles and also nitro-brewed coffee. Of course, this Saturday you will be able to drink a pint or two as part of the Good Morning breakfast. It all begins at 9 a.m.
–Unknown Brewing likes to do things a little differently, if you didn't know by now. Celebrating annual anniversaries is too basic, so Unknown's spin is to celebrate half-year milestones. That brings us to Saturday's 2.5ish Anniversary and Music Festival at the brewery beginning at 4 p.m.
Tickets for the celebration are $10, and Unknown will have bands playing on stage throughout the evening, headlined by Yo Mama's Big Fat Booty Band. Other acts scheduled to appear are Bubonik Funk, Chit Nasty Band, The Primate Fiasco and The Midatlantic.
Those who attend this event will also get the first chance to try Unknown's 2.5ish Anniversary release. This beer is a blend of a golden Belgian ale and Belgian red aged in bourbon barrels and brewed with apricots, blackberries and cherries. It will be on draft at the taproom and bottles will be available for sale as well.
Tickets for Unknown's 2.5ish Anniversary and Music Festival can be purchased at the door or in advance by clicking here.
–A full day is in store Saturday at the U.S. National Whitewater Center for the fifth annual Brew Stash Bash. From running to yoga to drinking craft beer to live music (or all of the above for the adventurous), there's something for everyone.
It all starts at 9 a.m. with the Brew Dash 6K – this is the competition heat, so serious runners only. Us recreational folk have to wait until 11:30 a.m. You can register for the race at the USNWC on race day if spots are available (pre-registration is closed).
For pre-craft beer festival fuel, check out the Brew Stash Breakfast, which begins at 10 a.m. For $15, you'll get a buffet-style breakfast and there will also be a cash bar if you want to get started a bit early. You can purchase tickets here.
OK, so let's get to what you all really care about: the beer. Sampling begins at 1 p.m., and you can purchase sampling ticket cards either online in advance or at the event. Each card is $6, which will get you four 4-ounce samples. The beer festival runs until 6 p.m. and features more than 30 breweries, including local ones in Birdsong, D9, Lenny Boy, NoDa, Olde Mecklenburg, Sugar Creek, Sycamore, Triple C, Unknown and Wooden Robot.
The festival also includes a number of musical acts all day and evening, starting at 1 p.m. with the Red Dirt Revelators. The Trongone Band plays at 3 p.m., followed by The Suffers at 5 p.m., and the Brew Stash Bash closes out with HoneyHoney at 8 p.m.
Sunday
Birdsong and Heist have teamed up for a special event to benefit the March of Dimes Sunday, highlighted by a collaboration beer. It starts at Heist at 4 p.m., where there will be a cornhole tournament, followed by a bike ride, or "The Dime Ride"-10 miles) that will end at Birdsong, which will have a silent auction. During the day, both breweries will have "Hush Little Baby" on tap. This is a pale ale brewed with Amarillo and El Dorado hops. Part of the proceeds from all sales during the event will benefit the March of Dimes.