Burying the LEED
Unlike your average logger, industry pressure on lawmakers cuts both ways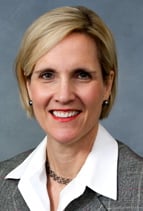 There's a bit of hope. That bill the House passed a couple of weeks back, the one that would ban LEED standards for public projects because the state timber industry bitched about not being able to cut and sell enough wood?
Well, the Senate just back-burnered it — not out of concern for the environment, but because another industry bitched louder, as Susan Stabley reports in the Charlotte Business Journal:
Members of the Senate's committee on agriculture, environment and natural resources were scheduled to consider House Bill 628 at a meeting this morning in Raleigh.
But a notice sent out at 8:30 p.m. Wednesday with a revised agenda for the meeting said HB628 had been removed.
The N.C. House of Representatives approved 70-43 on May 13 a third and final reading of the proposed legislation, titled Protect/Promote NC Lumber. The bill's supporters say HB628 will protect and create jobs. But many, including Rep. Ruth Samuelson (R-Mecklenburg), say the bill is part of a national turf war between the national timber industry and USGBC.
Samuelson says it is "highly likely" businesses such as steel producer Nucor Corp., concrete makers and HVAC manufacturers "will run the risk of losing jobs because they are right now favored under LEED."
It's always heartwarming to see public servants' craven subservience to business interests defeated by other public servants' craven subservience to more powerful business interests. Hooray for environmental protection through the service entrance!