Butterflies and a Landscaping Project
Get involved with the Charlotte gardening community with these two upcoming events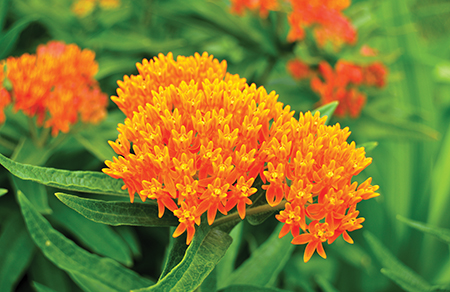 Many of the garden clubs in our area have missions to educate the public about gardening and increase awareness of natural resources and community gardens. In keeping with these missions, the clubs' programs and events are often open to nonmembers. For those who are interested in gardening but can't make a full commitment to join a club, or for those who would like to join and are looking for the best fit, these open invitations are great opportunities. The two events below are coming up later this month.
The Charlotte Garden Club canceled its program tonight due to winter weather. But the club invites those who enjoy gardening activities, both members and nonmembers, to participate in its Habitat for Humanity Landscaping Project on Saturday, Feb. 28. Participants will assist three homeowners in Habitat's Arvin Meadows neighborhood with landscaping around their homes. The project begins at 9 a.m. and concludes at noon with lunch to follow. To find out more details and RSVP for the event, contact Mary Lou Lindsey at maryhillli@carolina.rr.com.
On Wednesday, Feb. 25th, The Charlotte Council of Garden Clubs will have a presentation called "Saving the Monarchs." Katharine Steele, a butterfly enthusiast with a particular interest in monarch butterflies, will be the speaker. The program takes place at The Charlotte Council of Garden Clubs facility at 1820 E. Seventh St., Charlotte. Refreshments will be served at 9:30 a.m., and the program starts at 10 a.m. The council is made up of several area garden clubs, horticultural societies, and youth clubs. The group holds numerous presentations throughout the year and welcomes visitors. See the full schedule here.