Carolina's Finest at Elder Gallery
Two South End shows highlight local work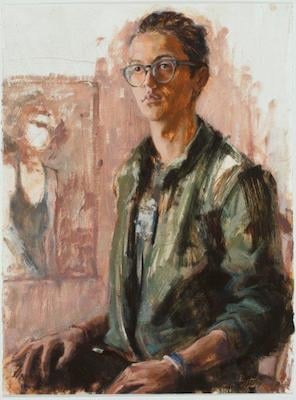 Almost 3,000 artists from North Carolina and South Carolina submitted pieces for the fourth-annual Carolinas Got Art!, a juried exhibition at Elder Gallery in South End.
"That's a strong statement about visual arts in the two states," says Larry Elder, founder of Elder Gallery. "Artists are hungry for a place to show and sell their work."
Eliza Rathbone, former chief curator of the Phillips Collection in Washington, DC, served as the juror. She selected 107 pieces. Her selections are on exhibit at Elder Gallery for one more week. All of them are for sale. As of late last week, 40 percent of the works had been sold. The exhibition contains a variety, including paintings, drawings, sculpture, photographs, even a quilted piece.
On June 5, a second show will open with 125 pieces selected by Elder. After Rathbone made her selections, Elder chose from the remaining works for this additional exhibition, which will continue through June 27.
"I got a little carried away this time, but it was so hard to narrow down," Elder says. "There's absolutely phenomenal work being created right around us here."
In addition to Elder's selections, June 5 also marks the opening of the ceramics show, which is new to the gallery this year. This portion of the exhibition includes about 35 ceramic pieces chosen by internationally acclaimed ceramicist Peter Callas.
"We started looking around, and we have so may talented ceramic artists in these two states," Elder says. "We wanted to honor that craft and art."
Visitors have until May 30 to see the first portion of the Carolina's Got Art! exhibition at Elder Gallery. A grand opening for the second show takes place Friday, June 5, from 5 p.m. to 8 p.m. Peter Callas will speak at a Juror's Discussion at the gallery on Saturday, June 6, from 11 a.m. until noon. For more details, click here.