Carry On
Inspired options for the ring bearer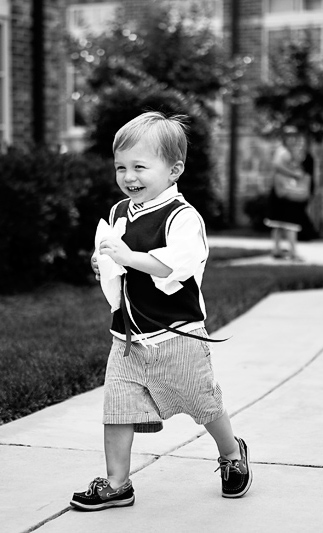 Though even the most basic pillow is made instantly interesting when an adorable adolescent in a pint-size tuxedo is the one toting it to the alter, a novel ring holder should never be underestimated. It creates the perfect opportunity to incorporate personal interests, items with special meaning or even a four-legged friend into the wedding ceremony. Plus it makes for an ideal photo opp for your photographer. So rather than have our busy brides put on their creative thinking caps, we've taken the legwork out of the equation and scouted out our favorite noteworthy options.
1. Book Worm A small stack of pretty vintage books tied with a bridal blue velvet ribbon looks super sweet and is a great way to make your favorite love stories a part of your own.
2. Greenhouse Effect A coconut halved and filled with moss is rustic and romantic–very much befitting of a destination I do.
3. Inside The Box. A dainty box with letterpress text housing the wedding bands? We think yes.
4. Man's Best Friend. Cinch chiffon over your pup's collar in an oversized bow. Guests will be head over heels for this adorable embellishment.
5. Sports Illustrated. For the baseball afficianado, this DIY baseball holder is a great groom surprise.