Celebrate Mother's Day and National Chocolate Chip Day with Tiff's Treats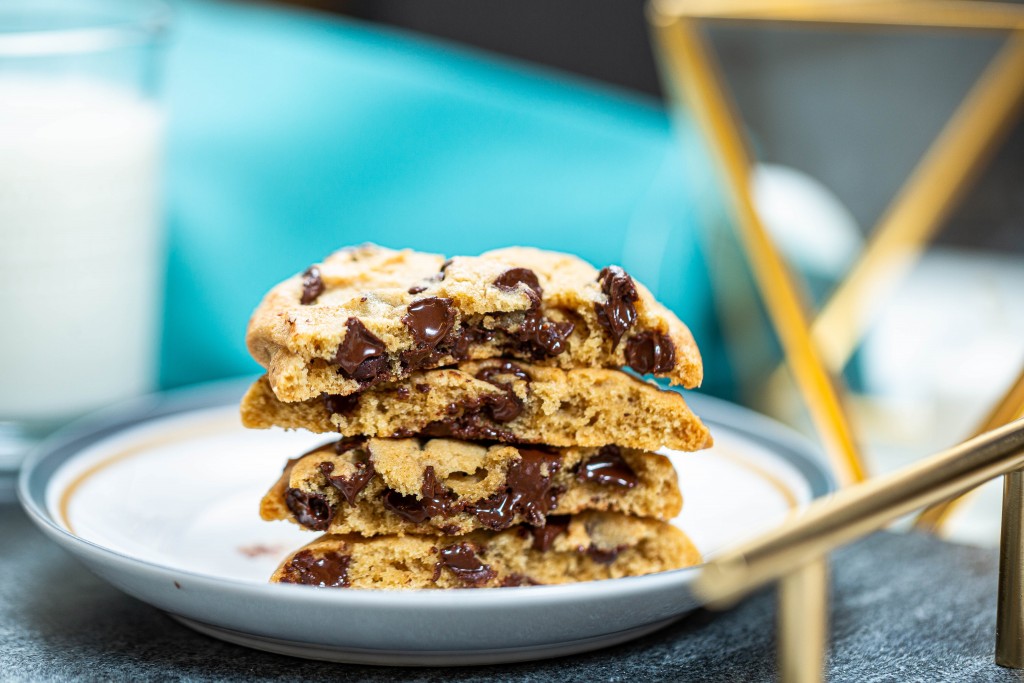 In 1999, Tiffany Taylor accidentally stood up Leon Chen for a date. As an apology, she baked and delivered a batch of warm cookies, and the concept of warm cookie delivery was born.
Tiffany and Leon are now married and co-founders of Tiff's Treats, which now encompasses 65 stores throughout the southern U.S.—three in Charlotte.
Tiff's Treats has the same core mission since that first warm cookie delivery: creating memorable moments through classic baked-to-order cookies using high-quality ingredients and delivering them straight from the oven within about an hour.
The ultimate sweet treat for Mother's Day
Mother's Day is right around the corner (May 9!). Tiff's Treats has teamed up with Kendra Scott to offer the ultimate sweet treat for Mother's Day this year—beautiful statement jewelry delivered with freshly baked cookies.
Designed exclusively by Kendra Scott for Tiff's Treats, the "Ellie" is a gold double strand necklace with an Ivory Mother-of-Pearl stone, available in various packages with or without a cookie order, starting at $68.
Order your deluxe jewelry-and-cookies delivery now or pick up at one of Charlotte's three Tiff's Treats locations in Waverly, Uptown, and SouthPark.
Share the love on National Chocolate Chip Day
Looking for another reason to celebrate or share some love? Saturday, May 15, is National Chocolate Chip Day!
Since its founding, Tiff's Treats has sold more than 60 million chocolate chip cookies and has a cookie flavor for every chocolate chip lover — original chocolate chip, double chocolate chip, peanut butter chocolate chip, oatmeal chocolate chip, chocolate chip pecan, and their flavor-of-the-week: a mouthwatering Chocolate Chip Cookie Truffle, featuring chocolate chip toffee cookies baked, crumbled and rolled, then hand-dipped in dark chocolate and topped with sprinkles.
Can't choose or helping the whole office or family celebrate? Try the "Chip's Mix" two-dozen assortment of Tiff's Treats' four most popular chocolate chip cookie flavors—you can't go wrong!
Watch for special offers all week from Tiff's Treats at cookiedelivery.com and on their social media pages.