Celebrate Pi Day With These 5 Charlotte Pies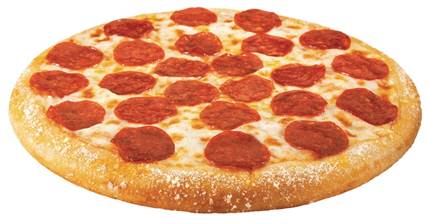 IT'S MARCH 14, which means Pi Day has arrived. (You know, the holiday that celebrates the fact that 3/14 has the same numbers as 3.14, the first three numbers of the mathematical constant pi.) Businesses around Charlotte are celebrating Pi Day with pie deals. Whether it's pizza pies or one dessert pie, here are the ones to know.
---
1. Blaze Pizza
Personal pizzas are $3.14 all day today. (In-restaurant only.)
Location: 1750 Camden Rd. #112
2. Hungry Howie's
You can get a medium, one-topping pie for $3.14, if you purchase Howie Bread and use the promo code 314DAY. (Has to be used online with a carry-out order.)
Locations: 6426 W. Sugar Creek Rd.
S Tryon St., Suite D
1707 Sardis Rd.
3609 South Blvd.
10039 University City Blvd.
8334 Pineville-Matthews Rd.
8610-F Camfield St.
3. Firenza Pizza
You can get a 10-inch cheese pizza here for $3.14 today.
Location: 9821 Northlake Centre Pkwy.
4. Firestorm Pizza
$3.14 gets you a pint of beer, an order of garlic knots, or a 12-inch pizza pie.
Location: 9330 Center Lake Dr. #150, Huntersville.
5. Bojangles
It's not pizza, but it's still tasty. Today, $3.14 gets you three sweet potato pies.
Locations: Walk outside of whatever building you're in and look left. OK, OK. Head here to see a full list.