Charlotte Ballet's Patricia McBride to Receive Kennedy Center Honors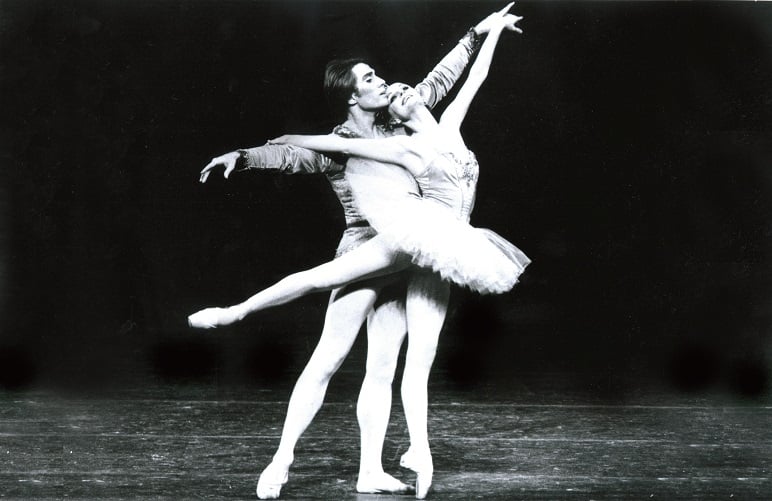 Patricia McBride, associate artistic director and master teacher at Charlotte Ballet, is among five artists selected for 2014 Kennedy Center Honors. She joins actors Tom Hanks and Lily Tomlin and musicians Sting and Al Green. The center will honor the group on Dec. 7, and CBS will broadcast the event broadcast on Dec. 30.
JEFF CRAVOTTA
McBride currently teaches at the Charlotte Ballet Academy.
McBride is celebrated for career as a ballerina, spanning 30 years with the New York City Ballet. The New Jersey native had roles specifically written for her by George Balanchine and Jerome Robbins, both revered as legends in choreography. At 18, she was the youngest principal the company had ever seen.
Mcbride and her husband, Jean-Pierre Bonnefoux, came to the then-N.C. Dance Theatre in 1996. Bonnefoux is president and artistic director for the 44-year-old Charlotte company, which changed its name to Charlotte Ballet this year. The duo have led the company to various awards, honors, and grants, from entities in its own town and organizations across the world. The pairing of McBride and Bonnefoux even received Lifetime Achievement Awards from the Arts & Science Council in 2008. Back in May, we gave the company a 2014 BOB Award for Best Dance Troupe. Check it out here.
According to Charlotte Ballet, she's currently McBride provided this statement about today's news:
"I'm honored, astonished, moved, humbled and ecstatic to have been chosen by the Kennedy Center Honors Committee as a 2014 honoree. This is the giant of all honors! I have so many wonderful memories of dancing at the Kennedy Center with the New York City Ballet, and George Balanchine and Jerry Robbins, who made this all possible for me. It's extraordinary to be honored for something that I have loved doing and has given my life so much meaning and fulfillment. My mom would have been so happy. This makes me look good to my children and grandchildren! I'm so excited to share this incredible honor with the city of Charlotte and all of those who have supported Charlotte Ballet and our extraordinary dancers for all these years. It means a lot to Jean-Pierre and me."