Charlotte Chefs Join Chef Alyssa's Kitchen in January & February Cooking Classes
Co-teachers include Chef Paul Verica and Chef Ben Philpott.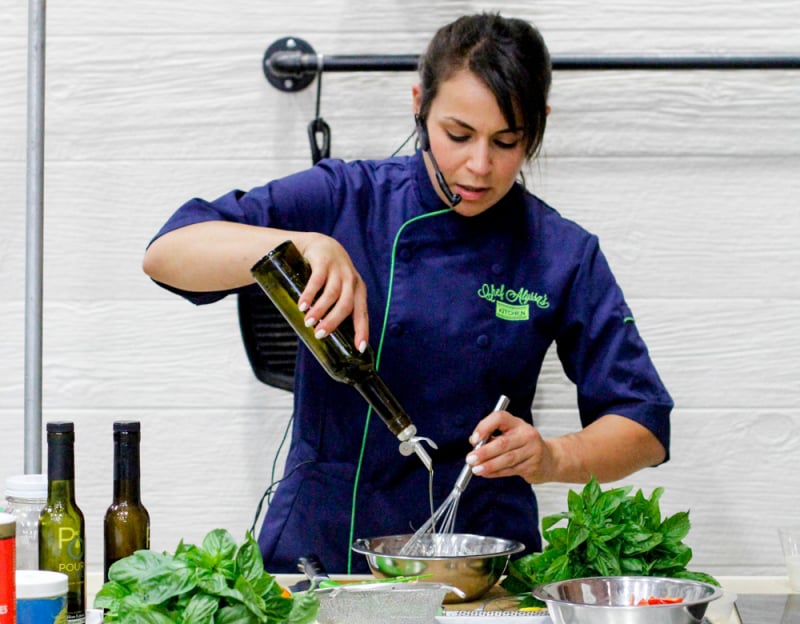 If you were sad to hear that Heritage Food + Drink was closing its Waxhaw doors, then elated to find out Aix en Provence was moving in, then impatient to wait for Heritage's new Charlotte location… We've got a new slice of good news for you. While you wait for Heritage's Elizabeth location to open, you can still get a taste of James Beard-nominated Chef Paul Verica in early 2018.
Chef Alyssa's Kitchen has announced its January and February cooking class lists, and there are some workshops and classes worth noting. Plenty of fun chef and food collaborations lie ahead, and we're willing to bet the classes will fill up fast (per usual with Chef Alyssa's classes), so snag your spots as soon as you can. (Edited to add: The workshops with Verica and Philpott have sold out.)
The first workshop to watch is the Modern Cooking Techniques class co-taught with Chef Alyssa's mentor, Paul Verica. The class will be held on Friday, January 18, 2018, at the Kitchen's new location at 2000 South Blvd. It starts at 6:30 p.m., costs $75, and will cover advanced and interesting modern cooking techniques including the following:
Powders
Fluid Gels
Sous-Vide
Preservations
Balancing Flavors and Textures
You'll be using these techniques in the pre-devised, gluten-free, three-course menu.
Another special class with a Charlotte chef close-up is the Wild Game Workshop, which will be co-taught by Chef Ben Philpott, the former executive chef of Block & Grinder, which unfortunately closed this past May. The Wild Game Workshop will take place the week after Verica's workshop, on January 24 at 6:30 p.m.
Below are the new classes being offered at Chef Alyssa's Kitchen in 2018; click here to see the full schedule and the classes' respective dates and times.
January 2018
Comfort Foods Done Right
Three-Night Beginner's Workshop
Try Thai
Winter Vegetarian and Vegan
Modern Cooking Techniques Workshop co-taught with Chef Paul Verica
Wild Game Workshop co-taught with Chef Ben Philpott
Super Bowl Spread
February 2018
4th Annual Chocolate and Confections Workshop with chocolatier Pierce Lusk
4th Annual Gourmet Grilled Cheese featuring Papi Queso
Valentine's Eve
Valentine's Friday
Valentine's Day