Charlotte craft beer news and notes: Free Range Brewing anniversary, Olde Mecklenburg's ad campaign and more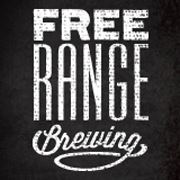 There's been a ton of beer talk this past week in the Queen City. That's nothing new, but definitely some decent discussions. Charlotte's built quite a scene, and every voice deserves to be heard – no matter the opinion. I'll have more on this subject next week but for now, check out what's going on this weekend.
–It seems like yesterday Free Range Brewing was searching for a space to open, and the brewery finally found its spot in NoDa, opening to much fanfare from a crowd that has followed brothers Jason and Jeff Alexander for some time. Now, Free Range is celebrating its one-year anniversary Saturday, and they have a full schedule planned.
It all starts at 1 p.m., and in order to keep the beer lines moving, Free Range will be selling tokens at the door for beer. You'll get two tokens and a commemorative Free Range glass with your first purchase, and can then buy tokens thereafter. The brewery will have a full lineup of beers including some special ones in barrel-aged Honey Bee-Strong, barrel-aged Rice, Rice Baby (a well-done collaboration with Birdsong Brewing) and Yours and Mine, a collaboration between Birdsong, Free Range, Heist, New Belgium and NoDa Brewing. There will also be guest taps from Burial, Fonta Flora, Fullsteam and more.
Free Range's celebration will feature a full day of food trucks and live music. For up-to-date information, check out the event's Facebook page.
–You may have seen Olde Mecklenburg's latest ad campaign "Now You Know Better." The billboards placed around town had many talking, with differing opinions. OMB recently took to its website to clarify a few things and state the campaign's intention. I've always said there's no such thing as bad advertising and an ever-packed biergarten on a daily basis shows the ads don't seem to be hurting the business, but I applaud Olde Mecklenburg's effort to clear the air here (and bonus for the ad on that link – I definitely drank some bad beer growing up. All part of the learning curve, I guess.).
–Ri Ra is playing host to its first-ever beer festival, the Rockabilly Brewfest, which is Saturday from 2 p.m. to 7 p.m. Many of Charlotte's breweries will be pouring unlimited samples of their beers, including Birdsong, Legion, NoDa, Olde Mecklenburg, Sugar Creek and Unknown. Tickets are $25 (and can be purchased here), which includes a 5-ounce mug.
The Rockabilly Brewfest will also feature live music from the Parodi Kings and Little Lesley and the Bloodshots, and there of course is a full menu from the restaurant for any food needs. Parking can be validated at the Center City Green garage on East 6th Street, but if you're going to this beer festival, how about Uber/Lyft/cab/light rail instead?
Quick Pours: This past Thursday marked the seasonal release of Eat a Peach at Birdsong. This is one of the brewery's most popular small batch beers, and it's easy to see why: more than 400 pounds of fresh local peaches are used to create this pale ale. Try it now at the taproom or take it to go in 32-ounce "howlers," and you can also take Birdsong's suggestion and get a Peachapeno (Eat a Peach blended with Birdsong's Jalapeno Pale Ale … After having to shut down for a bit, Barking Duck Brewing is back at a new location. The re-grand opening is Saturday from 1 p.m. to 10 p.m. at the brewery's new facility, 4400 Morris Park Drive in Mint Hill. … Sugar Creek Brewing and Three Spirits Brewing both won medals at the 2016 U.S. Open Beer Championships. Sugar Creek took gold for its Raspberry White (Belgian-style Fruit Beer category) and Biere de Garden (French/Belgian Ale category), while Three Spirits captured silver for Honey Porter (Brown Porter category), Red Moon Rising (American Amber/California Common category) and Agate Have It (Brown Ale category).