Charlotte Family Wins $15,000 Bathroom Renovation
Their bathroom currently has no door, a cramped shower, and 30-year-old tile begging to be replaced.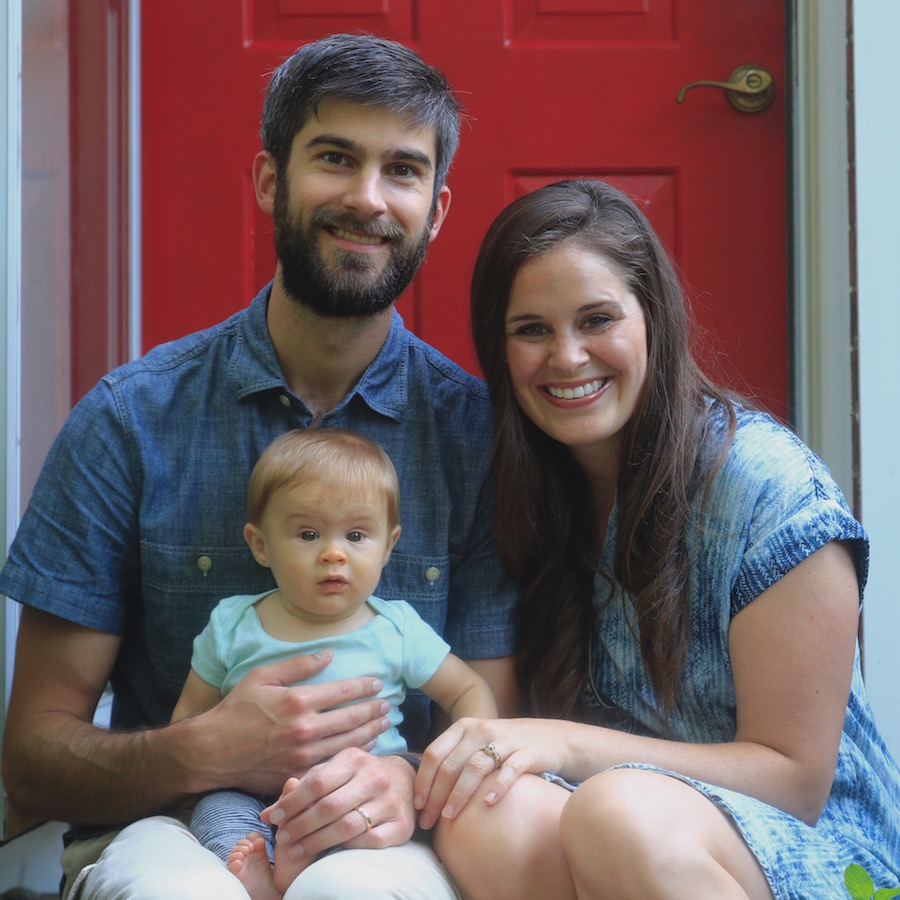 The bathroom in Kyle and Nate Smith's southeast Charlotte home has a 30-year-old tile-and-carpet combination and a leaky shower door. It's so small that Kyle can hardly shave her legs without having to contort her body to fit the area.
It wasn't until Nate's colleague at boutique creative agency Tiny Horse mentioned she was planning on entering a contest held by National Gypsum, a building products manufacturer, that the Smith family had found a possible solution to their washroom woes. The contest, focused on the National Gypsum's PURPLE® family of drywall products, is called PURPLE-to-Perfect. It launched in May, calling for entries from families nationwide seeking home improvement help. The three winning entries would receive hand-in-hand help from TV personality and award-winning interior designer Anitra Mecadon.
Kyle and Nate Smith seized the opportunity and filmed a video describing the features of their bathroom that needed serious renovation for their submission. In addition to the negative aspects mentioned above, the bathroom also doesn't have a door.
When asked what Kyle was looking forward to most about the renovation, she told us, "A door. Sounds ridiculous, but we currently don't have a one leading into our bathroom, so we are looking forward to a little separation from our bedroom."
She's also excited to have a designer's touch on the space. There is an adjoining closet that can be used to create more room for the bathroom to alleviate the square footage issue.
"It will be fun to see what the designer, Anitra Mecadon, envisions for our space and how the team is able to bring that to life," Kyle says.
The other families who won home improvement projects from National Gypsum are located in Kansas and Wisconsin, with a $25,000 media room and a $10,000 garage makeover, respectively. The PURPLE team has up to $15,000 to renovate the Smiths' bathroom.
"We are so grateful to be partnering with PURPLE on our bathroom makeover and are confident they're going to do a great job!"
The renovations are taking place this summer, and updates will be posted on the Smiths' PURPLE page. Below are photos of the bathroom before renovations.