Charlotte Magazine Names New Editors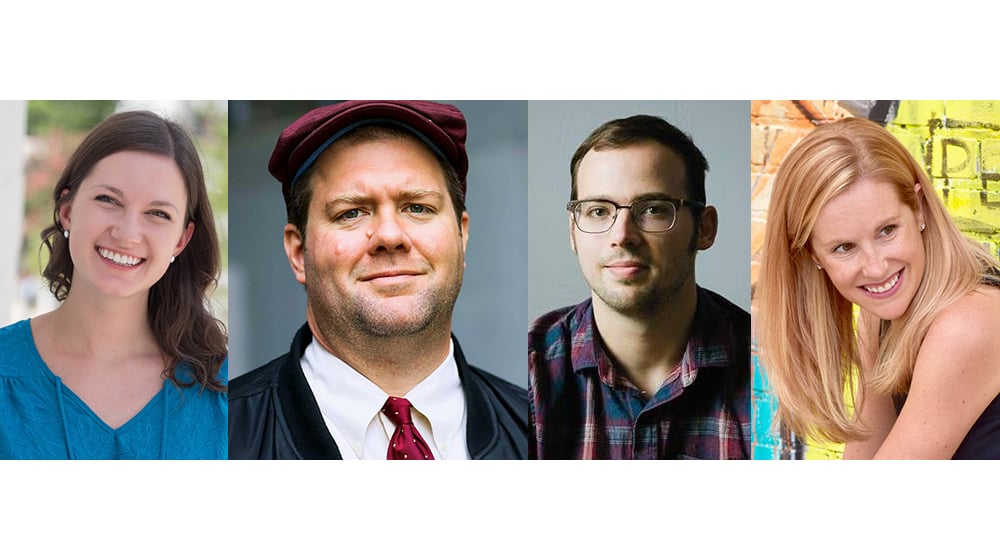 IN THIS CITY of rapid growth and transplants, we think it's still important to take time for introductions. The team at Charlotte magazine would like to pause and say hello to you, the readers.
Emma Way steps into the editor role at Charlotte magazine, starting immediately. Way has worked with the magazine for nearly three years beginning as a freelance writer and continuing through the editorial ranks.
"I'm ecstatic to continue my work with the magazine, sharing the stories of this city I love," she says. Prior to her work for Charlotte, Way served on the editorial team at Delaware Today magazine in Wilmington, Delaware.
"Just this year we celebrated 50 years of Charlotte magazine," Way adds. "In creating that 50th anniversary issue, our team learned just how essential this magazine is to the city, and I hope to continue that legacy for 50 years to come."
---
Greg Lacour joins the staff as senior editor, writing and overseeing much of the magazine's longform, Buzz section, and digital news pieces. Lacour has served as a contributing editor for the last five years, concentrating on political and civic issues in Charlotte and content for the #discussCLT series. Before joining Charlotte magazine, Lacour spent 16 years as a reporter for daily newspapers, the last 10 for The Charlotte Observer; he was a member of a team that won the Public Service Pulitzer in 2006 for coverage of Hurricane Katrina in Mississippi.
"I'm really happy to be joining the magazine staff not just because it's an excellent publication with cool, talented people, but because it's set up beautifully to cover all the aspects of an emerging American city, from lifestyle to politics to business to philanthropy—and anything else you can think of," he said. "I'd like for Charlotte magazine to be the publication someone who's just moved here from, say, Syracuse to subscribe to and, within two or three issues, have a pretty good idea of what this city's about."
---
Andy Smith assumed a new role within Charlotte magazine parent company Morris Media Network this fall, as the new director of digital content for North Carolina publications. In this position, Smith will continue managing Charlotte's digital coverage, while also adding Charlotte Parent, Carolina Parent, and associated publications to his roster.
Smith was freelance web editor and arts editor at Charlotte magazine from 2013 to 2017, when he joined the staff as digital editor. In that role, he led major growth in web traffic, social following, and other areas. "As director of digital content for all of the Morris publications in North Carolina, I'm excited to oversee advancement and craft tailored strategies for all of these great magazines," he says. "Each one is a fantastic resource for its region. And it's been great getting to know each magazine's hardworking staff in this new role."
Smith also writes about art on a national level for Hi-Fructose Magazine, Fine Art Connoisseur, Sixtysix Magazine, and others. His writing will appear in the upcoming book Hi-Fructose: New Contemporary Fashion, released through Abrams Books in early 2019.
---
Taylor Bowler is associate editor at Charlotte magazine. Over the last 13 years she's contributed to a number of publications including SouthPark Magazine, Best Self, Atlanta Woman, Jezebel, and others. She spent nearly four years working in public relations to support her freelance writing before pursuing journalism fulltime. "I was thrilled to join the staff at Charlotte magazine in September," she says. "I'm a longtime admirer of this magazine's narrative storytelling, and I look forward to writing thoughtful articles that examine the city's people, trends, and culture."
In her spare time Taylor illustrates custom holiday cards, save-the-dates, and children's portraits. She's also a mom to two young children, so when she's not writing and editing you can find her hosting playdates, driving carpool, or folding laundry.