Charlotte Pride 2019 – What's New This Year?
Plan your Pride weekend with these new events.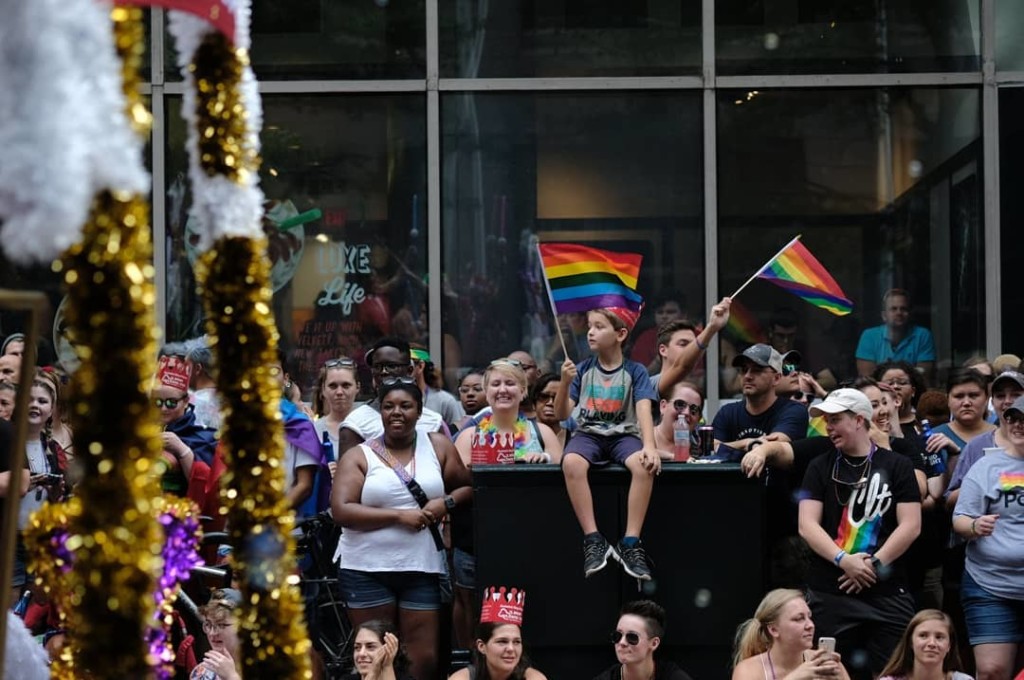 FIFTY YEARS (and two months) ago, gay and transgender New Yorkers had had enough. Tired of being humiliated, dehumanized and hauled off to jail, in the early hours of June 29, 1969, they fought back when police came to raid The Stonewall Inn.
Considered by many to be the genesis of the modern day LGBTQ rights movement (Though, a similar uprising at Los Angeles' Cooper Do-Nuts a decade earlier probably can stake a claim to that title, too.), queer people gathered across the nation and the world this year to commemorate those brave queers who fought back and said, "Enough!" that morning in Greenwich Village.
Charlotte Pride began its weekslong celebration of the 50th anniversary of Stonewall with the Aug. 4 Charlotte Pride Drag Pageant. The big events, though, happen during Charlotte Pride weekend, Aug. 17 and Aug. 18.
Here's a rundown of what's new this year. Happy Pride, Charlotte!
Betty Who
First things first, Charlotte Pride organizers snagged this Australian pop queen as the headline performer Saturday evening on the Wells Fargo stage. Who shot to fame when a video of a man's flash mob proposal to her song "Somebody Loves You" went viral. Most recently, Who opened in Charlotte for Panic! At The Disco. Go here for the full entertainment schedule.
Charlotte Pride Neighborhood Market
To better highlight small businesses and artisans, Charlotte Pride has created a special space just for them. The market, which will have about a dozen vendors, will hopefully become an annual addition.
Flourish: A Celebration of LGBTQ Arts + Culture
This year marks the first time that Charlotte Pride has taken on this mini arts festival as a full-fledged program of the festival, according to Matt Comer, Charlotte Pride's communications director. The arts festival, which will feature choral and performance groups, spoken word, film, and more, is on Saturday, Aug. 17 from 1 p.m. until 5 p.m. inside the Bechtler Museum of Modern Art.
Expanded accessibility efforts
"The Charlotte Pride Festival & Parade has long been one of the only (if not the only) major Uptown street festival and event to regularly include ASL interpreters on our main stage and parade emcee stage," Comer wrote in an email. "This year, we are expanding new accessibility efforts and improving existing efforts. Those with accessibility needs, including those needing ASL interpretation or those using wheelchairs or other mobility devices, will find expanded stage and parade viewing areas."
New "pre-Pride" events
While the two-day street festival is the big attraction, the festival stretches throughout August. This year, festival organizers are sponsoring the Charlotte Trans Pride Job Fair on Aug. 13 and the Charlotte Trans Pride Mixer following that event later that evening. Additionally, on Aug. 16, Festival organizers have sponsored the Charlotte Pride Women's Takeover.
Charlotte Pride Mobile App
This new app helps the environment by replacing the approximate 10,000 Charlotte Pride Guides while also helping festivalgoers with up-to-date information on the event map, stage schedules, news, and event alerts.
However you celebrate, do celebrate. Be visible and, most importantly, be proud.
Jared Misner is a writer for this magazine. His work has also appeared in The Chronicle of Higher Education, Logo and The Knot.