Charlotte Pride Week Kickoff, Tequila Party, Greek Night, Mobb Deep, DJ Drama, Simon Patterson, and More August 15-18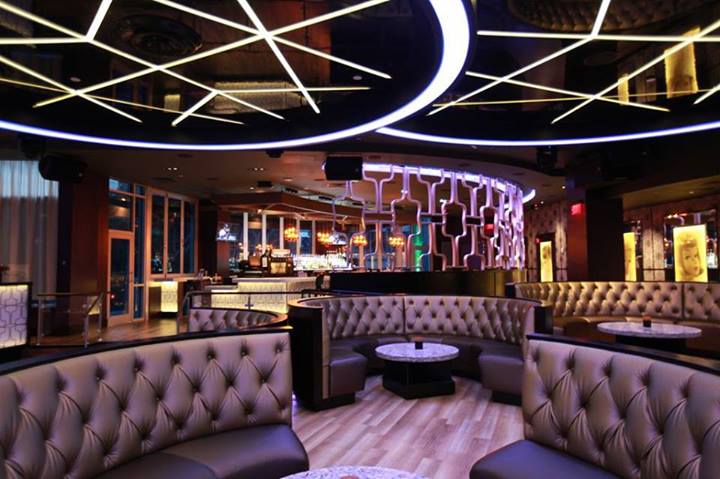 Are we really getting highs of below-80-degree weather in Charlotte in mid-August? Cheers to that! And check out this list of weekend parties and social events.

Charlotte Pride Week (August 16-25)
This annual 10-day fete celebrates the diversity of the LGBT community in the Charlotte area. Organizations and companies that support the LGBT community are putting on more than 20 events, such as a movie night, drag brunch, interfaith service, open mic night, speed dating event, several parties, and more. It all leads up to the Charlotte Pride Festival and Parade. For the complete schedule, visit charlottepride.org/events/prideweek.

Thursday, August 15
Alive After Five (weekly event)
Music by Wormholes (StrikeCity's Battle of the Bands winner) and The Waiting – Tom Petty Tribute band on the rooftop stage. 5 p.m. Free; VIP tickets available. Wristbands from Alive After Five get you free entry into official after-parties at Whisky River, BlackFinn, Suite, Vida, StrikeCity, and Bubble. EpiCentre, 210 E. Trade St., aliveafterfives.com/the-epicentre.
Business After Hours (monthly event)
The Charlotte Chamber presents this networking event at a different venue around the city each month. Come mix and mingle, enjoy complimentary food and drinks, win prizes, and remember to bring your business cards. 5:30-7:30 p.m. Free for Charlotte Chamber members; $15 for non-members. Ballantyne Country Club, 11120 Ballantyne Crossing Ave., ballantyneclub.com, charlottechamber.com/events.
Tap Takeover
Four Friends Brewing is taking over the taps this evening, offering flights of three beers for $5 (choose from SoulMate, Sunreys, I77, 24KT, and AfterGlow). There'll also be complimentary food from Dandelion Market, live music, and raffle prizes. 6-9 p.m. Free. Prohibition, 200 N. Tryon St., prohibitionclt.com.
Mobb Deep's 20th Year Anniversary Tour
The legendary rap duo from Queens, Mobb Deep, will perform live, along with Rapper Big Pooh (formerly of Little Brother), Supastition, Mr. Invisible, and The Legacy Committee. Soundtrack for the evening provided by The Mighty DJ DR and the Mash Out King DJ Skillz. Presented by Radio Rehab Charlotte. 8 p.m.-2 a.m. $30 and up in advance. Chop Shop NoDa, 399 E. 35th St., chopshopnoda.com, mobbdeep20yearsclt.eventbrite.com.

Friday, August 16
Bar Olympics
Gather your team of four and showcase your skills in pong, flip cup, Wii tennis, bowling, cornhole, and punch out. The team with the highest score wins $500 cash, and best team name wins $100. Drink specials include $4 Shocktop drafts, $4 car bombs, and $5 Jagerbombs. Team sign-in begins at 9 p.m.; games 10 p.m. Free to participate and attend. StrikeCity, at EpiCentre, 210 E. Trade St., strikecitycharlotte.com.
Midnight Conspiracy
Queen City Bass presents this laser light show and "heavy bass experience," featuring Eye Live, ATLiens, BoobyTrap, and DJ Jaws. Free 3-D prism glasses and LED foam sticks will be given to partiers. 9 p.m.-2 a.m. $15 in advance. Chop Shop NoDa, 399 E. 35th St., chopshopnoda.com, wantickets.com.
Ladies Night
This is where suburbanites and socialites party in Ballantyne, and tonight specifically caters to the ladies (men are encouraged to attend, too). Drink specials include $3 local draft beers, $5 apple martinis, and $5 fruit punch Kamikazes. Music by DJ Tomato Slice. 10 p.m.-2 a.m. Free. Cosmos Café – Ballantyne, 8420 Rea Rd., cosmoscafe.com, Facebook.
71 Years of Don Julio
It's a celebration of Don Julio Tequila. Free bottles will be given away to the first groups of 10 people or more. Music by DJ Chaka and DJ Glyde, along with eyecandy from the Don Julio Girls. Presented by Latina 102.3 FM. 10 p.m. Cost varies. Latorre's Disco, 116 W. 5th St., latorresdisco.com.

Saturday, August 17
#LEOSEASON2013: The Grand Finale with DJ Drama
Popular mixtape DJ and producer DJ Drama rocks the party, after an opening set by DJ Ngenius. Presented by The Sol Kitchen. 10 p.m. $10 and up in advance; for VIP tables, tami@republicofcharlotte.com. Re:Public, 314 N. College St., thesolkitchen.com.
Party of the Decade
Antique Events celebrates its one-year anniversary by taking you through the decades, requesting that you come dressed in retro clothing from the 1970s, '80s, or '90s. Music by DJ A Minor. 10 p.m. $10 and up in advance. Blue Restaurant & Bar, 206 N. College St., bluecharlotte.com, partyofthedecade.eventbrite.com.
Latin International Night: Noche En Paraiso
Let the music and dance take you (virtually) to the Dominican Republic, Puerto Rico, Cuba, and the rest of the Caribbean Islands. Featuring DJ Jochi "El Negro" spinning the hottest bachata, salsa, merengue, and reggaeton music, along with performances by W.I. and J. Mario, and Mr. Hypo. Drink and food specials will be served. 10 p.m.-2 a.m. $10 in advance. Twilight Lounge, 7030 Smith Corners Blvd., twilightloungeandrestaurant.com, ericbachata.eventbrite.com.
Summer Saturdays (weekly event)
This posh lounge has been a Saturday night hotspot since opening in the spring. Music this week by DJ Rwonz and J. Overcash. 10 p.m.-2 a.m. Free; for VIP tables, viptables@oakroomclt.com. Oak Room, 200 E. Bland St., oakroomclt.com.
Simon Patterson
Acclaimed London-based DJ and hitmaker Simon Patterson will drive partiers to the dance floor. Plus, and opening set by Kevin Focus. 10 p.m. $15 in advance; for VIP tables, vip@phoenixofcharlotte.com. Phoenix, 300 N. College St., phoenixofcharlotte.com, discodonniepresents.com.

Sunday, August 18
Red and White Leo Bash Yacht Ride
A special invite to all of the Leo birthday celebrants and everyone else who wants to party on a boat. Featuring complimentary food, a cash bar, old-school hip hop and R&B music by DJ Storm, and hosted by Fly Ty. Presented by QC Info Broker and Luxury Yacht Charters. 6:30 p.m. $35. Shuttle pick-up from Big Al's, 8301 Magnolia Estates Dr., Cornelius. Lake Norman, ez-tixx.com.
Greek Night
Expect this champagne lounge to be filled with beautiful people on Sunday night, as DJ Baby G brings the heat from Miami at this inaugural Greek party. Drink special: $5 Blue Ouzo shots. 9:30 p.m.-2 a.m. Ages 18 and up, $10; 21 and up, $5. Bubble Charlotte, at EpiCentre, 210 E. Trade St., bubblecharlotte.com.

Verify dates, times, prices, and other info at the web addresses listed for each event.