Charlotte Quilt Week
With more than 450 quilts and dozens of workshops, this event is a must-do for quilters and admirers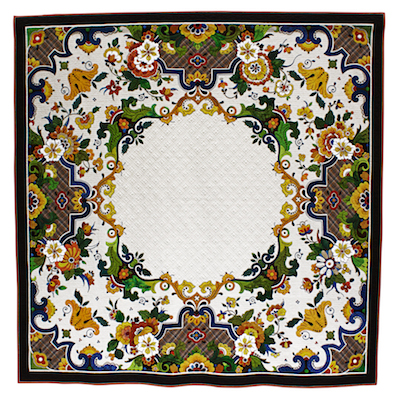 Whether you spend time stitching, wish you did, or appreciate the work of those who do, Quilt Week is the place for you.
The American Quilter's Society brings its show to Charlotte July 30 through August 2. The society is celebrating its 30th anniversary this year and has more than 60,000 members nationwide. The four-day show includes 200 vendors, eight exhibits, dozens of workshops, and more than 450 quilts in all.
"People can relax and be their 'quilty' selves," says Katherine Rupp, marketing director for the society. "What's great about seeing them first hand is that when you see them live, you can really appreciate the work that's gone into them."
Of the eight special exhibits, one is "Quilted In Honor." The quilts in the traveling exhibit are a fund-raising initiative for Operation Homefront, a program that supports military families in need. Another special exhibit, "Stitch Like an Egyptian," presents the work of traditional tent makers in Cairo. Two tent makers are flying in from Egypt to exhibit their work.
"Their use of color and skill level when it comes to stitching is amazing," Rupp says.
In addition to quilters and vendors from around the world, about 60 of the event's vendors come from North Carolina and the surrounding Southern states. From sewing machines of all types to any notions needed for quilting, vendors will offer a wide array of products.
Rupp recommends that attendees set aside at least a couple of hours to view the exhibits and another couple of hours to check out the vendors. If you're interested in attending a workshop, reserve your space for it first and plan your day around it. For a complete list of workshops, on such topics as color/design, stitching, embroidery, quilting technology, and creative crafts, click here.
Quilting, like many other crafts, has seen a resurgence of interest in the past few years, Rupp says. People are so busy with work and daily routines that they are looking for an escape, if only for a few minutes a day.
"Having the time to create and express yourself is important," Rupp says. Quilt Week celebrates both that personal connection that people feel with quilting and the community aspect of joining guilds and sharing ideas that goes along with the craft.
"The whole point of Quilt Week is to make it a week about you," Rupp says. "Come in, relax, enjoy the art, and have fun."
Quilt Week starts Wednesday, July 30, and continues until Saturday, August 2. The event takes place at the Charlotte Convention Center. Tickets are $14 a day or $35 for all four days. Workshops have additional costs and registration, so check those details here.