Charlotte Wine & Food Weekend To Host Oyster Roast
Not that we need an excuse to eat roasted oysters, but this is for a great cause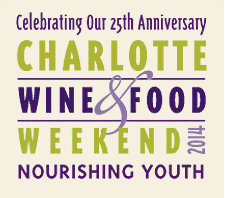 MORE SPECIAL FOOD EVENTS. But seriously, I can't get enough of these. I'll assume you, dear reader, feel the same.
Charlotte Food & Wine Weekend (which will take place in April 2014) will host a special oyster roast to benefit three Charlotte-area charities geared toward the protection and development of the community's children. The event will take place on Friday evening, October 4, from 7:00 p.m. to 8:30 p.m. at 7th Street Public Market, located at 224 East 7th Street in Charlotte.
As an aside, the weather forecast for the evening of Oct. 4 looks beautiful — a high temperature of 79 degrees and only a 10% chance of any rain. The dinner will feature steamed oysters, peel and eat shrimp, and Olde Mecklenberg beer. And, to stare at things while you take in all this seafood goodness, Lexus will have cars on display.
Tickets for the Oyster Roast are $25 per person and can be bought online at http://www.charlottewineandfood.org/. Tickets for this event will NOT be sold at the door.
Money will go to: Council for Children's Rights – Services for Abused and Neglected Children, Pat's Place Family Advocacy Program, and Second Harvest Food Bank of Metrolina Backpack Project for Kids.
"The three charities were selected by our board based on the critical services they provide to Charlotte children that are in need of education, protection, food and shelter. We value their role in our community and want to recognize them for their ongoing services and endless contributions," said Doug Cohen, Board Chairman of Charlotte Wine & Food Weekend.
Come out and eat some oysters for a great cause!