Charlottean Wesley Mancini's Fabric at White House State Dinner
It's not every day you come across your work being used at the White House.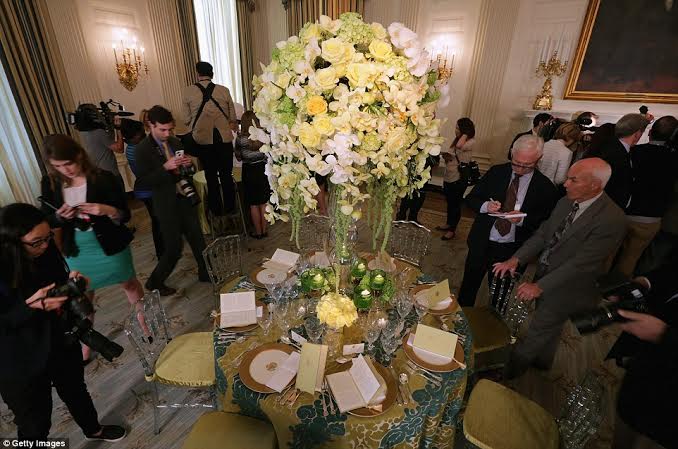 Local textile designer Wesley Mancini had an appearance at the White House recently – in the form of floral tablecloths, that is.
The White House State Dinner for Canadian Prime Minister Justin Trudeau on March 10 made use of the embroidered, jade "Triana" fabric from the Home Fabrics by Wesley Mancini collection to create the evening's tablecloths. It was woven in Valdese, N.C.
"It's always interesting where my fabric shows up," Mancini says. "Mostly I find out about it after the fact, but it is still exciting."
The Charlottean of 28 years (and North Carolinian of 37 years) has had his fabrics make many other notable appearances, including roles in Pretty Woman, Jumanji, and Austin Powers. Nelson Mandela was even spotted sitting a chair of Mancini's fabric in an issue of People magazine.
One thing is for sure: if Mancini's fabric is good enough for The President to eat off of, then it couldn't hurt to have in your home.